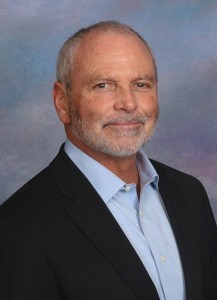 ITACS is proud to offer a new Cyber Security Track.
As the field of cyber-security greets new threats and regulations every single day, Temple's Information Technology Auditing and Cyber-Security program is dedicated to staying ahead of the curve. In pursuit of this goal, the program has created a brand new Cyber Security Track, now offered to ITACS' ever-growing student body (whose numbers soared from 11 students in 2012 to approximately 50 this year).
With Associate Director Gregory Senko perched at the helm, the new Cyber Security Track features an exciting Cyberwar course in the Spring Semester, alongside other cutting-edge courses, including:
Data Analytics for IT Auditors – Basic data analysis concepts are presented and then applied. Examines the emerging approach of continuous audit and using data analytics to investigate datasets produced by audit and security controls.
Intrusion Detection & Response – Students learn the variety of tool and techniques used to prevent attacks, quickly identify successful attacks, detect advanced persistent threats and monitor systems activity.
Securing the Digital Infrastructure – Examines issues related to securing the components of a company's infrastructure, reviewing network, firewall, and basic operating system security issues.
Ethical Hacking – Introduces students to hacking strategies and tactics used by ethical or "White Hat" hackers. A theoretical and exercise-based exploration of Security Penetration through vulnerability exploitation. 
Cyber Security Capstone – Reviews all topics covered in the track; prepares for SSCP exam; requires students to research an emerging topic in the field of IT assurance.
ITACS continues to post impressive achievement numbers, as 80% of ITACS students passed the CISA on their first try, and 100% secured jobs after graduation—figures that reflect not just the quality of the training but also mounting demand for professionals armed with ITACS skills.