Temple MIS alums are dynamic successful individuals who are connected with the extended Temple MIS community.
To get involved please contact the department at misdept@temple.edu so that we can include you in periodic newsletters and invite you to specific events. MIS alums often speak in classes, at special events, work on projects, and recruit and give back.  Consider getting involved with IBIT by participating in conferences or professional seminars.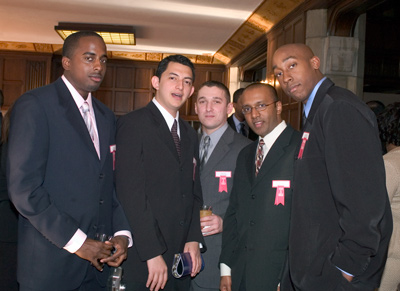 Donations
The IT Leaders Scholarship Fund recognizes the academic performance and leadership of Temple MIS students. As one of the top MIS programs in the world, we need your support to sustain excellence and continue to provide a great education to students!
In today's challenging environment, Temple students more than ever need your support so that we can effectively prepare them to enter the workforce.  Please donate to the students and program that has risen to the challenges of the new economy and continues to produce highly talented and motivated professionals.
All donations are 100% tax deductible and go directly to high performing students.
To donate using a credit card, please click here.
To donate using a check, please make the check payable to Temple University and mail to:

Department of Management Information Systems
210 Speakman Hall (006-00)
1810 North 13th Street
Philadelphia, PA 19122-6083