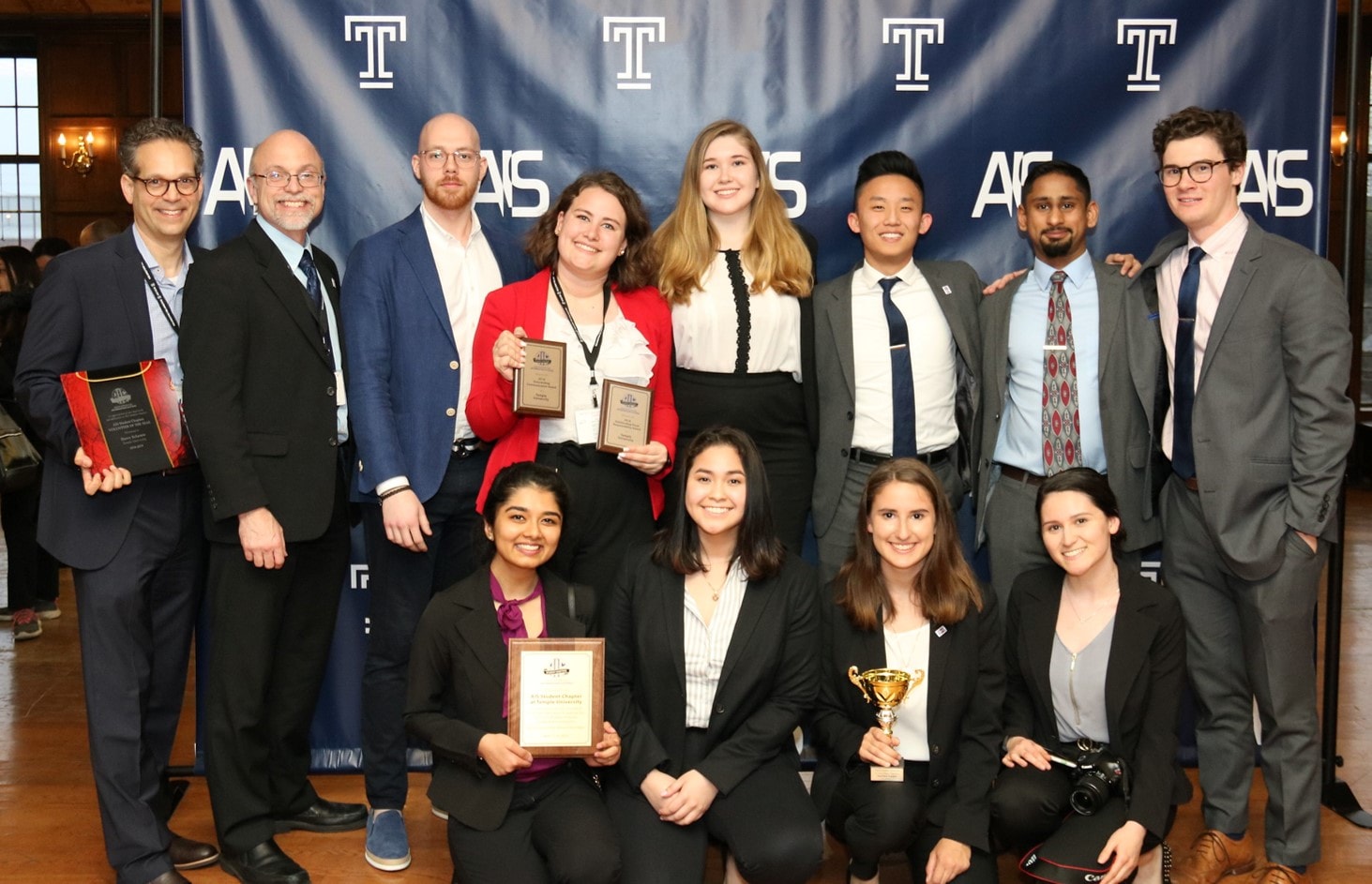 Three Temple AIS student teams took home awards at the annual Student Chapter Leadership Conference in April, hosted at Temple University. All three teams placed in the Alexion Analytics Challenge, competing with 16 Universities across the country including Arizona State University, Florida International University, and the University of Bridgeport.
Faculty adviser Jeremy Shafer was delighted with the performance of the Temple chapter, "I am proud of the high-quality work from our students. It is exciting to have three winning teams from Temple!" 
The Alexion Challenge awarded prizes for both analysis and graphics. The winning Temple teams were:
First Place for Analysis: Kazi Ahmed '20, Robin Goetz '19, and Quyen Le '20
Second Place for Analysis:  Madison Collins '20, Joshua Kim '21, and Sofia Spadotto '21
Third Place for Graphics: Yosub Lee '21, David Shin '21, and Samuel Yoo '21
The Temple AIS Student Chapter as a whole also took home two awards. The first was for Outstanding Communication and the second was for Outstanding Fiscal Responsibility.
In addition, Professor Steven Sclarow received the AIS Student Chapter Volunteer of the Year Award for his work coordinating the competition tracks for the conference.
"I am honored to have received this award," Sclarow said, "It was a pleasure collaborating with AIS to facilitate the 10th anniversary conference."