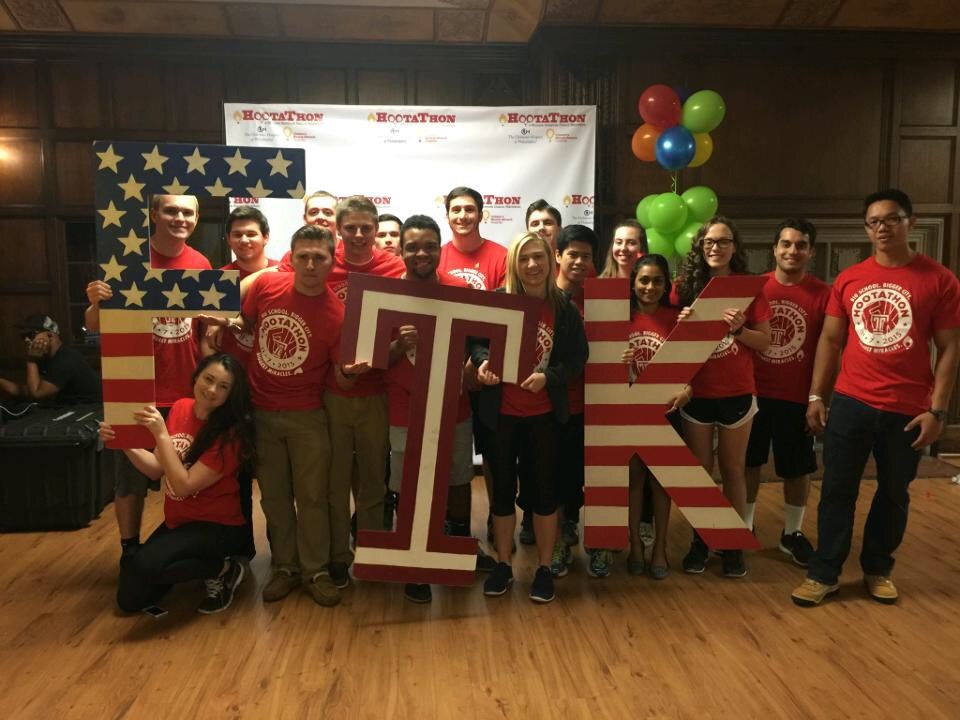 In their first year of participation, Temple AIS was named "Top Student Organization" for their fundraising efforts during HootaThon, Temple's Miracle Network Dance Marathon held on November 7th, 2015. The AIS team of 65 members raised over $7,600 for the Children's Hospital of Philadelphia. This accounted for the 4th largest fundraising effort out of 110 teams and the largest amount among Temple student organizations. 
In addition to personal fundraising, AIS implemented a HootaThon committee to plan fundraising events throughout the month of October. These events included two canning trips at the Temple homecoming and Halloween football games. The committee also worked with the Temple American Marketing Association to hold a kickball and bake sale fundraiser. 
The HootaThon fundraising effort is part of an organizational-wide focus on community service for this school year. Starting this fall, AIS members are required to participate in at least one community service event to earn active membership for the semester. Other fall community service efforts included volunteering at nearby Duckrey Elementary School and sponsoring a "Black Tie" event held to benefit Temple's Operation Smile Chapter. 
In only its third year, HootaThon raised a total of $280,620.76 to support the Child Life Department at the Children's Hospital of Philadelphia. Those interested in learning more can visit hootathon.org.