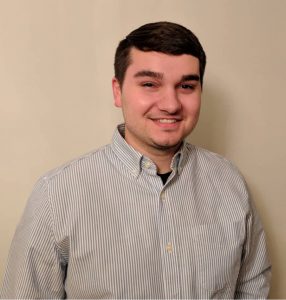 Christian Hettinger '18 and Danielle Buerger '17 work very different jobs on opposite coasts – but both came to Temple planning on studying other majors before finding Management Information Systems. Now they bring the skills they learned in the program to their work every day.
Hettinger, an IT Business Analyst and Data Visualization Specialist at Valley Forge-based AmerisourceBergen, named some crucial courses: He picked up requirements gathering and project planning skills in Digital Solutions Studio; Data Science allowed him to "mess around with visualization tools without the pressures of a job;" Data Analytics introduced database models.
Electives, too, were important.
"Even the classes that didn't seem to have as direct an impact have mattered," he said. "I now see the value in the problem-solving skills I learned in classes unrelated to my job."
Hettinger enjoyed math and science but found computer programming limiting. He chose MIS as a sophomore.
"With MIS, you get to be a part of tech, but it's not limited to programming," he said. "I really liked the idea of being involved in strategy and big picture planning and using problem-solving skills like you would in math."
Hettinger interned at AmerisourceBergen twice as a student and joined the pharmaceutical company full-time after graduation. He's met other MIS graduates there and hopes to recruit more. 
"Some new employees have to play catch up because this is their first exposure to some real job challenges," he said. "I use something I learned at Temple every day."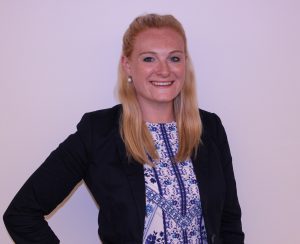 Buerger is part of NBCUniversal's Media Technology Program, a two-year program giving associates technical and managerial experience by working three jobs in different locations; in her case New York, New Jersey and California, where she now lives. 
When the program ends in July, Buerger hopes to join the TV Entertainment division to further explore how technology affects the creation and distribution of TV and online content.
"Technology has played a large role in transforming the media landscape in recent years, providing a lot of opportunity for innovation in the future of entertainment," she said.  
Buerger decided to combine technology and business as a junior.
"Tech has a large impact on the world and has the power to transform business when paired with competitive advantage," she said. "Everything we do in life depends on a system."
She interned at NBCUniversal in News Technology while at Temple. Since graduation, she's held roles in Enterprise Applications, TV Entertainment Technology, and Brand Development, working as a project manager, business analyst, data analyst and application product owner.
"A great part of being in a rotational program is having the ability to work on multiple projects with different roles at the same time, allowing me to expand both my technical and leadership skills concurrently," she said.
Buerger has met other MIS graduates at NBCUniversal and, like Hettinger, she wants to recruit more. She believes MIS sets them up for success. 
"MIS definitely prepared me. In addition to giving me an in depth understanding of technology concepts, looking at technology through a business lens is really what set me apart," she said. "I have the ability to create meaningful business cases with financials, as well as use Systems Thinking to always align my work with the company's strategic vision and larger architecture."