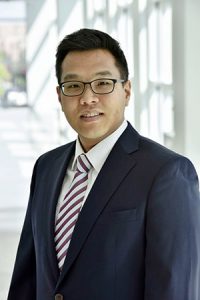 Back in 2006, JaeHwuen Jung, assistant professor of Management Information Systems, had something in his back pocket few other people had access to at the time. As an IT application architect at the largest telecom company in South Korea, he had a smartphone with unlimited data.
Almost immediately, he saw the future. "I knew this was going to change the way people shopped, did business, and lived their lives." It changed his behavior, says Jung. For example, he became a comparison shopper, checking out the items he wanted in a bricks-and-mortar store but making the purchase online, for the lowest price.
After almost seven years in that job, what he saw inspired him to earn a Ph.D. in MIS. Today, he researches the impact of new channels and digital platforms on consumer behavior.
Jung's paper "Love Unshackled: Identifying the Effect of Mobile App Adoption in Online Dating," published in MIS Quarterly in March 2019, explores the impact of one such channel—mobile apps—for those in search of romantic partners. His paper shows that accessing dating apps via mobile phone results in users not only increasing their access but also getting better matches than they would have using a desktop version alone.
Why? It all has to do with the way a mobile device affects behavior. "As we rarely share our mobile phone and use it in more private places such as bathroom, it feels more private than a computer," says Jung. So when people use a dating app on their phones, they are honest, more impulsive, and less inhibited. All these things add up to more time spent using the app and better matches.
Jung's new research looks at how to optimize the referral program. He's testing different referral incentive designs and learning surprising things. "If the company rewards the existing customer, there's some guilt involved because they get something and the friend they are referring doesn't," he explains. But if the friend benefits, people are willing to make more referrals, and to closer friends.
In the classroom, Jung teaches data analytics to MIS majors and minors. He shows how businesses can efficiently store and retrieve data as well as how to analyze increasingly complex datasets. "Today, companies can track user locations. They know more about user behavior. With all this data comes marketing opportunities," he says.