This fall, the MIS department welcomes two new faculty members, Jason Thatcher and Leila Hosseini.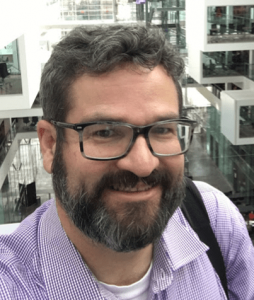 Thatcher has been awarded the Milton F. Stauffer Professorship at the Fox School. He joins MIS from the University of Alabama. However, Thatcher isn't exactly an unfamiliar face on campus. Last year, he was a featured speaker at the Digitization 20 conference, and his informal relationship with the department dates back almost to its inception two decades ago. 
With a background in history and social science, Thatcher's research centers on individual decision-making, strategic alignment, and workforce issues. "My interest is in studying how technology changes the world we live in," he says. For example, he's researched how publicly available data on social media impacts hiring decisions.
He's been published in journals including MIS Quarterly, Information Systems Research, and Journal of Applied Psychology among others and is regarded as one of the top active researchers in the field. Thatcher was recently named a TUM Ambassador by the Technical University of Munich, the highest academic honor for their faculty visitors and one of the highest academic honors in Germany.
An award-winning professor, Thatcher teaches courses in Management Information Systems and Strategic Management. His research interests cross over into the classroom. It goes beyond simply helping students understand how to manage their online presence. "All those war stories I have to resonate with. It lets them know this is a really interesting field. I love to talk to kids with an open mind," he says.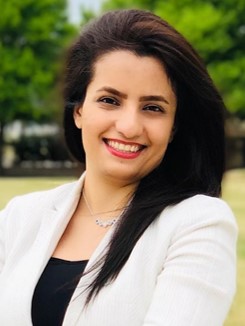 Leila Hosseini joins as Assistant Professor after earning her Ph.D. in Management Science with a concentration in information systems from the University of Texas at Dallas. Hosseini's research is highly practical for today's business world. "The underlying theme of my research is to identify managerial and operational solutions to improve efficiency in technology markets, particularly cloud computing," she says. 
"In one of my papers, we used real-world data from a mobile advertising platform and showed that a firm could save about 25 percent of their cloud computing cost by using our proposed procurement policy," Hosseini says. Her research analyzed Amazon Web Services' complex pricing policies to show the advantage of renting multiple virtual machines to meet a firm's cloud computing needs.
She's enthusiastic to work with her new students this fall. "What I really like about teaching is helping the students," she says. "I love sharing the knowledge I have with my students to help them get a job they're going to like."