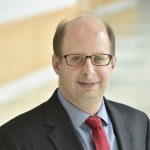 While we look to the summer and fall with hope for returning to normal, I am proud of what our students, faculty, and staff have accomplished during a challenging year.
I am pleased to highlight two significant achievements, one from our faculty and one from our students. First, Temple MIS faculty were the most prolific in the world in 2020, according to the Association for Information Systems' List of High-Quality Journals. This accomplishment reflects the dedication and diverse research interests of our faculty.
Second, the Temple University Student Chapter of the Association for Information Systems (Temple AIS) won Student Chapter of the Year for the 2019-2020 academic year. Read about how Temple AIS continues to excel amid a challenging year, fulfilling its mission to its members and the larger community.
We feature professor Aleksi Aaltonen, who studies how people work with data in real-world business settings. Learn how his work goes beyond analytics to investigate the problems caused by big data and how companies should solve them.
Read about how our new, innovative undergraduate course in user experience (UX) design prepares our majors for the workplace. You'll hear from two recent graduates who have used the UX skills they learned in their careers.
We also profile three of our alumni. Read about how Thomas Steigerwald (BBA '10) applies the lessons he learned in the Temple MIS program to succeed in multiple roles at Lamps.com. You will also learn how MS in Information Technology Auditing and Cyber Security alumni James Foggie (MS '19) and Magaly Perez (MS '17) used their degree to pivot into new careers.
This year has certainly been unique, but it has also been gratifying to see our students and faculty continue to achieve extraordinary success.