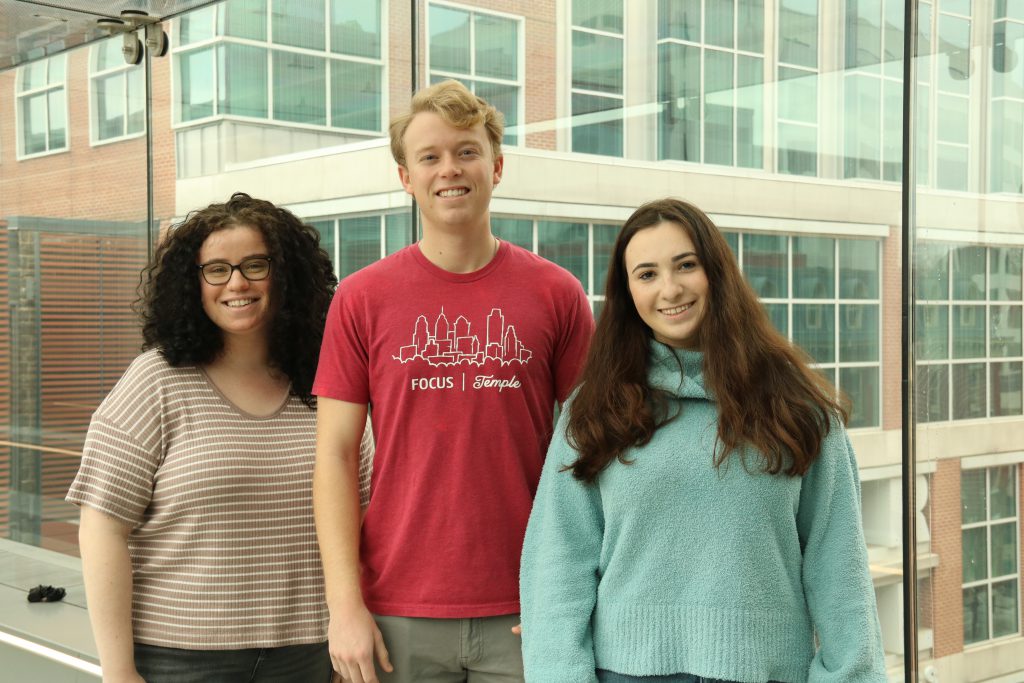 Most nonprofits don't have the budget to hire in-house technology specialists, or the budget to hire pricey consultants. A group of Temple MIS students is stepping up to fill this need—streamlining processes for local organizations while gaining invaluable real-world experience.
Founded in fall 2019, Optimize Consulting Group (OCG) is under the umbrella of Temple Association for Information Systems (AIS). Run by Connor McShane, Ariella Izbinsky, and Brianna Anderson, the team kicked off with its first pro bono client in spring 2020. Since then, it's helped several Philadelphia area nonprofits in areas like UX redesign, Google Analytics integration, and data analysis.
Most OCG projects have a multifaceted approach, intended to make each nonprofit run better as a whole to meet its goals. OCG's mission prioritizes client relationships and finding custom solutions to the most pressing problems.
Students typically partner with clients in teams, on a 5-month semester timeline. "This semester, we happen to have two UX redesign projects," says McShane, OCG's principal. "It's been a wonderful opportunity for our two student teams to collaborate and assist each other."
Like many MIS professionals across industries, the students have found scope creep to be a challenge. "More than anything, we want to help our clients with whatever they desire, but in order to stay on track we have to stay within the scope of the project," says McShane.
Having the privilege to help clients make a bigger impact is incredibly rewarding for the team. "Being a part of a group that helps amazing causes in our community is the best part," says McShane. For example, the OCG website redesign for The Monkey & The Elephant, an organization that supports young adults transitioning out of foster care in Philadelphia, focused on increasing revenue. The new design highlighted catering services and garden space rental, and streamlined access to the group's online store.
OCG clients appreciate the students' hard work. Amy Cohen partnered with OCG in 2020 to revamp the donor management system for Friends of Sueños, her Wynnewood-based nonprofit, "I have already recommended OCG to a nonprofit whose board I recently joined," says Cohen. "The knowledge, professionalism, and enthusiasm of the OCG team was truly impressive." 
OCG's goals include extending its reach so that all area nonprofits are aware of its services. "The future of OCG is extremely bright," says McShane. "Not only are we continually developing our processes to best serve the client, but we are shaping students' professional development. I feel confident that our team could solve any problem that a nonprofit organization might bring to us."