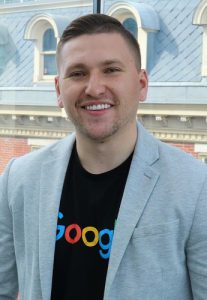 Noah Mercado (BBA '16) describes his Customer Engineer position at Google as a Cloud Solutions Architect who specializes in application modernization. "I help customers solve business problems, by building cloud-native applications on top of Google cloud," says Mercado.
Mercado's role is client-facing and requires strong technical skills. "We focus on helping our customers build and modernize their applications to be cloud-native, leveraging tools such as Kubernetes, serverless cloud functions, and containers, while adopting more modern, event-driven architectures," says Mercado.
Mercado developed his skills at companies like Cigna before landing at Google last year, but he also credits Temple with giving him a strong foundation. "What I really liked about the MIS program was the wide range of courses that helped me develop my technical chops, as well as understand the business value technology can unlock," says Mercado.
While at Temple, Mercado developed essential job skills outside of class, too. "I was the VP of IT for AIS, and I ran a technical development program for students," says Mercado. "That gave me some really good exposure to public speaking, teaching, and coaching. And that's definitely something I use when I work with clients today as well."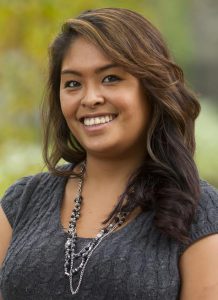 As a Senior Manager, Digital Experiences at Comcast, Czarina Agravante (BBA '13) spends a lot of her time defining and solving problems. "I help design the customer experiences on our digital channels," says Agravante. "So I work with our business stakeholders to understand what the problem is. And then I go and work with our engineering teams to understand how to build a solution."
Agravante says her typical day at Comcast echoes her coursework at Temple. "The way that our classes were structured was very focused on real-life problems," she says. "We would have a semester-long project, and go through our discovery phase, and then design a product and come up with the solution."
After starting out at a small financial services firm as a front-end web developer, Agravante later moved into telecommunications, including a stint at EY, before joining the Comcast team in 2021. Today she focuses primarily on the apps and chatbots that support Comcast's video and internet service customers.
Agravante said she prefers to "learn by doing" in school and at work. "Temple did a really good job of helping us to really do it live, instead of just giving us a textbook," she says.