Professors Amy Lavin and Laurel Miller have been promoted to Associate Professor of Practice.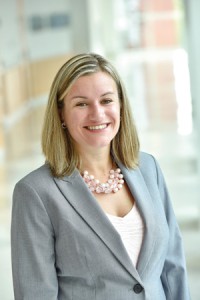 Professor Lavin has won numerous awards for her teaching, including the MIS Full-Time Teacher of the Year, Full-Time MBA Faculty Member of the Year, Fox Business Honors Faculty Member of the Year, and MS DIM Faculty Member of the Program. She was also a Dean's Teaching Fellow and an Honors Teaching Fellow. Her program leadership includes serving as Academic Director of the MS in Digital Innovation in Marketing and as Assistant Academic Director for the Online MBA and BBA programs. Lavin has authored several Ivey case studies and her research in online learning has appeared in pedagogical journals and numerous conference proceedings.
Professor Miller teaches in the undergraduate and graduate programs, including the MS in Digital Marketing, the Fox MBA, and the Fox Executive MBA programs. She won the MIS Full-Time Teacher of the Year award. In addition, Miller has made numerous contributions to MIS students' professional development and industry engagement as co-manager of the Professional Achievement Program (PRO) and Director of the Institute for Business and Information Technology. Through IBIT, she is responsible for many events that connect students with alumni and the larger IT community, including the IT Career Fair and the annual IT Awards.