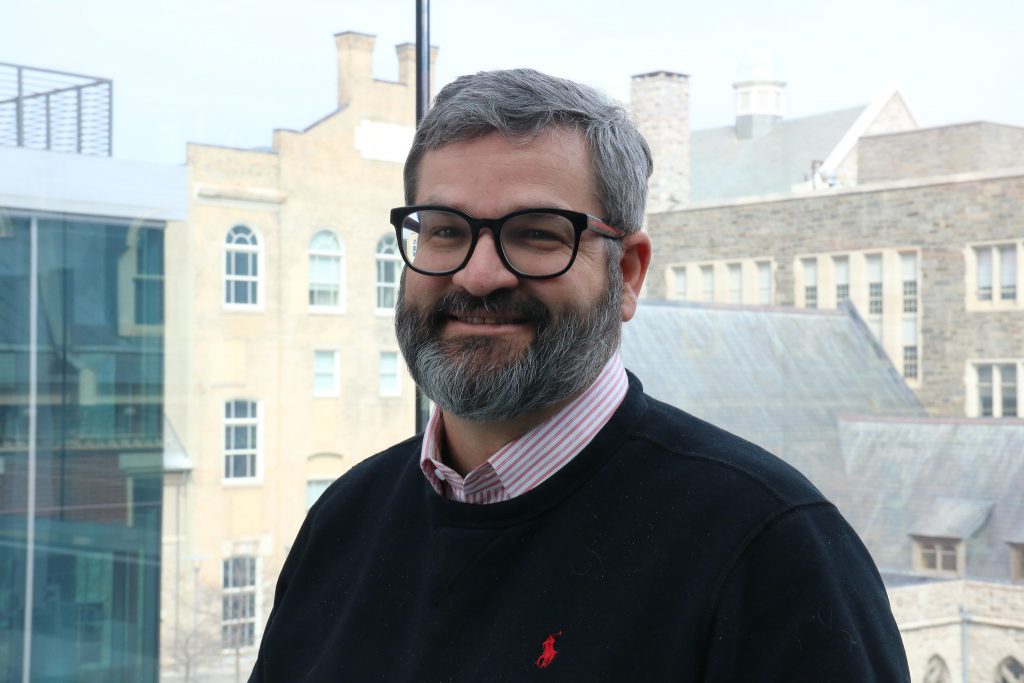 Attending a performance at the Isarphilharmonie music hall in Munich sounds like a lovely way to spend a summer evening. But the concert there on July 17, 2022, had much deeper significance for Stauffer Professor of MIS Jason Thatcher. 
"It was amazing," said Thatcher, recounting how his partner, daughter, friends, and students were among the people in the audience.
Thatcher's community had turned out to see him receive the prestigious TUM Ambassadorship from the Technical University of Munich on stage, along with other scholars from around the world.
TUM is well-known as one of the top universities in the European Union. The TUM Ambassador is an interdisciplinary award given annually in Munich.
"It was unexpected," says Thatcher, of his award nomination. TUM faculty and students nominate their colleagues who they believe have made substantial contributions to the academic life of the university. 
Thatcher holds a faculty appointment at TUM and has held visiting appointments at the Information Technology University-Copenhagen and Hong Kong Polytechnic University.
While at TUM, Thatcher says he's learned a lot about project management, gathering data, and "looking at research problems through new eyes from my colleagues."
His research includes work on digital platforms, IT workforce, and digital nudges in partnership with major corporations and government agencies in Germany.
"Absent the TUM relationship, I would never have had a chance to participate in research that examines how digital platforms are changing how firms manage relationships with key stakeholders and business partners," Thatcher says.
Thatcher also works on technology use and stigma in the United States, including the dangers facing veterans who post about PTSD on social media. His recent findings are scheduled to appear in Personnel Psychology.
"We're presently extending that work to examine how technology use can further stigmatize people with mental health conditions in Germany," he says. 
According to Thatcher, the Isarphilharmonie concert, meeting TUM President Thomas F. Hofman, and the award dinner were all unforgettable. However, he is perhaps most grateful that the ambassadorship will enrich his academic life by solidifying his working relationships at TUM.
"It was affirming the relationships with my colleagues in Munich that made it special," Thatcher says.