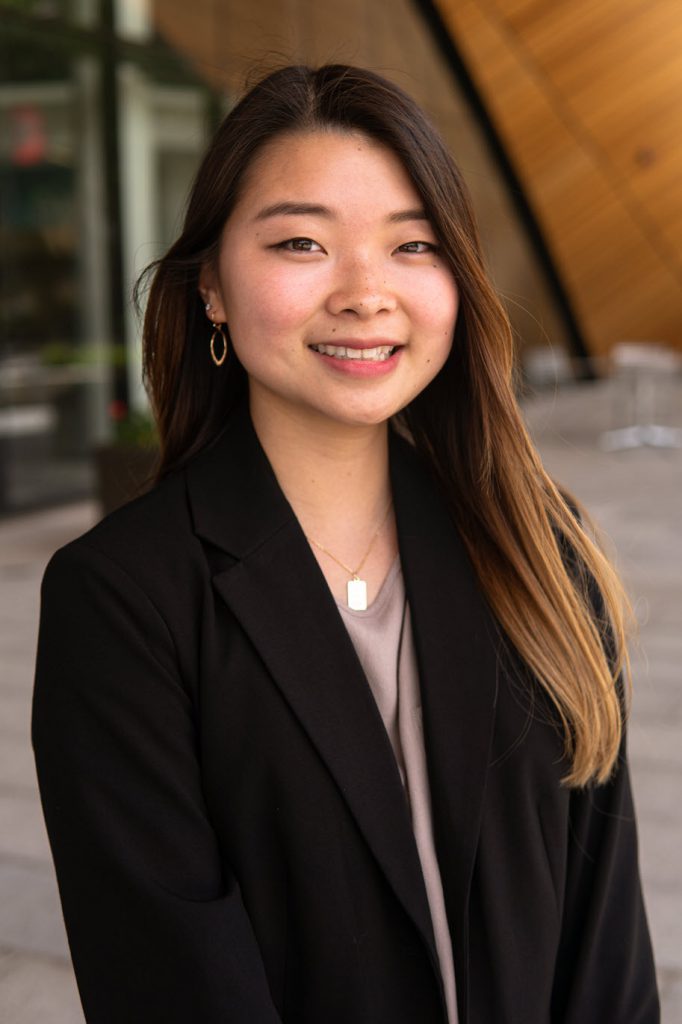 Senior Allyson Yu took a winding path to the MIS Department, as her interests evolved during the pandemic. Yu started out at Temple with a dual major in biology and visual studies in 2019, but she switched to MIS junior year.
Fortunately, all of these disciplines came together to inform Yu's current work, WebORA, a website that helps organic chemistry students learn by interacting with 3D molecular reactions. Yu presented the project at the peer-reviewed ACM SIGACCESS for Accessibility and Computers conference in October and won first place in the Undergradate Student Research Competition.
The inspiration for the project came from a certificate course Yu took that had a small section about web accessibility. "It really interested me, because I'm very passionate about design thinking and coming up with solutions to help people in their everyday lives," says Yu.
"Students with disabilities are underrepresented in the STEM fields in higher education. I wanted to create a project that would hopefully bring more awareness to this issue," she says.
Yu drew from various parts of her studies to inform her work. As a biology major, Yu had worked with Steven Fleming, an organic chemistry professor, to help develop a 3D molecular application.
She also pulled from her MIS courses on user experience and web development. In particular, Yu credits her UX professor Munir Mandviwalla for giving her a framework for usability testing.
Yu's JavaScript, HTML and CSS skills also enabled her to help the WebORA developer with implementing the accessibility features.
But Yu's favorite part of the project was her interviews with organic chemistry students as they demoed the prototype she created. "Hearing stories of students in their learning journeys was really eye opening," says Yu. "Bringing awareness is a big thing—making students feel seen and removing barriers in the curriculum."
Yu was thrilled when she heard her project was accepted and that she would have the opportunity to talk about it more. "It felt really unreal. And I'm excited," says Yu.
To support her project, Yu received the Creative Arts Research and Scholarship (CARAS) grant from Temple University.
"Something I've learned from this project is that Temple has a lot of resources," says Yu. "I'm thankful that I go to a school where if a student wants to do something, they'll have professors who will do their very best to support you."