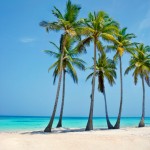 Are you looking for a way to get a jump start on your MIS classes? The MIS department is now offering summer classes!!! Taking courses in the summer will allow you to make progress on your coursework and for many of you this will mean being able to graduate in time.

Summer I
MIS 3581 Co-operative Experience in Management Information Systems
Get college course credit for working! This course is an easy way to get elective credit while you work in an internship, it has very simple requirements, all you need is to submit a PowerPoint of your experiences.
MIS 2101 Information Systems in Organizations
This course is a pre-requisite for every other course in the MIS program, if you take it in the summer, you will have much more flexibility in the fall.
MIS 3580 Special Topics: Information Systems Assurance: Security and Risk Management
This new course can dramatically increase your job prospects and increase your marketability in this difficult job market – there are many firms who are hiring in the security area
MIS 2502 Database Management
A key pre-req for many of the courses in the MIS program.
Summer II
MIS 2101 Information Systems in Organizations