Home
---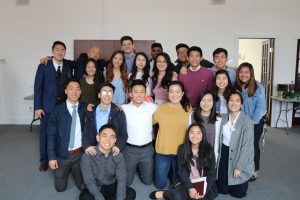 ---
Development-oriented. Systematically-Organized. Interpersonally-aware. Analytical Mindset. Empowering Others.
Hello, I'm Joshua Kim (Josh), a sophomore management information systems major enrolled in the Fox School of Business.
On this website, you have access to the following pages: About Me, Experience, Involvement, Courses. and Projects
Under the About Me tab, you can learn more about my background, my vision, my values, my core competencies, and my passions. Under the Experience tab, you can learn more about my past work experience which includes my freshman internship at Bite and my summer position as a student worker in the MIS Department at Temple as well as access my resume. Under the Involvement tab, you can learn more about my professional and personal time commitments during the year which includes my Chair of Community Service position for AIS and my involvement in the Metro College Leadership Team. Under the Courses tab, you can learn more about past courses I have taken that will benefit me in my future endeavors. And finally, under the Projects tab, you can see past projects or competitions that I have taken a part of like the 2017 QVC Analytics Challenge and the 2018 Deloitte Case Competition.
Thank you for taking the time to look through my E-Portfolio! Don't hesitate to reach out with any further interest or questions via LinkedIn or email!