Welcome to my E-portfolio page!
Hello! My name is Rhea Kumar, a first-year Sophomore studying Supply Chain Management and Management Information Systems in the Business Honors Program at Temple University. I am excited to dive more into my passions and explore my future careers at large which will allow me to combine and expand on all the lessons and skills obtained along the way. I am a member of both the University Honors Program as well as the Business Honors Program at Temple which makes me a very goal-driven individual. I am very passionate about utilizing data analytics and business intelligence to streamline the process of corporate innovation in the fields of both Supply Chain Management and MIS. I am an incoming Supply Chain and Global Procurement Intern at Lockheed Martin for the Summer of 2021 but am always looking for other opportunities. Please explore my other pages on this site to learn more about me and feel free to contact me at kumar.rhea@temple.edu!
Background
Outside of work and school, I am an explorer and my true home is in the mountains. I aim to climb all seven summits by 2030 and I am hoping to venture to all 61 National Parks. I am a Spartan Racer and OCR athlete which gives me such an adrenaline rush but also allows me to make quick decisions in split seconds. I also run an online retail venue on Etsy which keeps me busy developing new products and interacting with customers. I love to write plays and read anything I can get my hands on which includes the paper edition of The Wall Street Journal- yes I still read newspapers! Below are some pictures of my travels.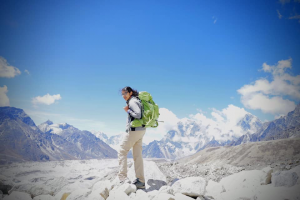 .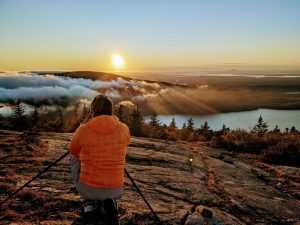 .             
Current Ventures
Within Temple, I love to be involved in a multitude of organizations. Within the Business Honors Student Association (BHSA), I serve as the Associate for Professional Development where I provide opportunities for the organization to engage with our corporate sponsors. Presently, I am heading a project to develop an alumni network and newsletter to update alumni on current events and opportunities to connect with students. I am also a part of Temple University's  Supply Chain Association and serve as the PAN-APICS Liaison. Here I am the bridge of communication between Temple University's Supply Chain Association and the Philadelphia chapter of the Association for Supply Chain Management (APICS). I am also in Temple's Model UN Organization on the Executive Board as the Education Chair where I provide ideas for simulations and conduct the outreach program for volunteer opportunities. I am an incoming Supply Chain and Global Procurement Intern at Lockheed Martin and look forward to learning new skills in this opportunity.