As Chair of External Events, my main responsibility was to communicate with professionals external to Temple and bring them in to speak about topics related to Information Systems. I worked on organizing and hosting two-panel events for the year 2020-2021. I had to develop a topic that aligns with IS students' interests, providing them with an interesting and informative panel discussion. I also had to come up with catchy phrases and taglines for the graphics shown below.
We had professionals from the following companies come to speak: Urban Outfitters, PwC, Temple University, Kreischer Miller, Philadelphia Gas Works, Alexion Pharmaceuticals, and Jefferson Health Hospital. My main focus while researching speakers was to bring in a diverse set of panelists. Diversity in culture, professional background, and experience. I wanted students to be inspired by the different backgrounds of people that work in the technology field.
---
Cybersecurity panel where experts came to speak about how to secure data and mitigate technological mayhem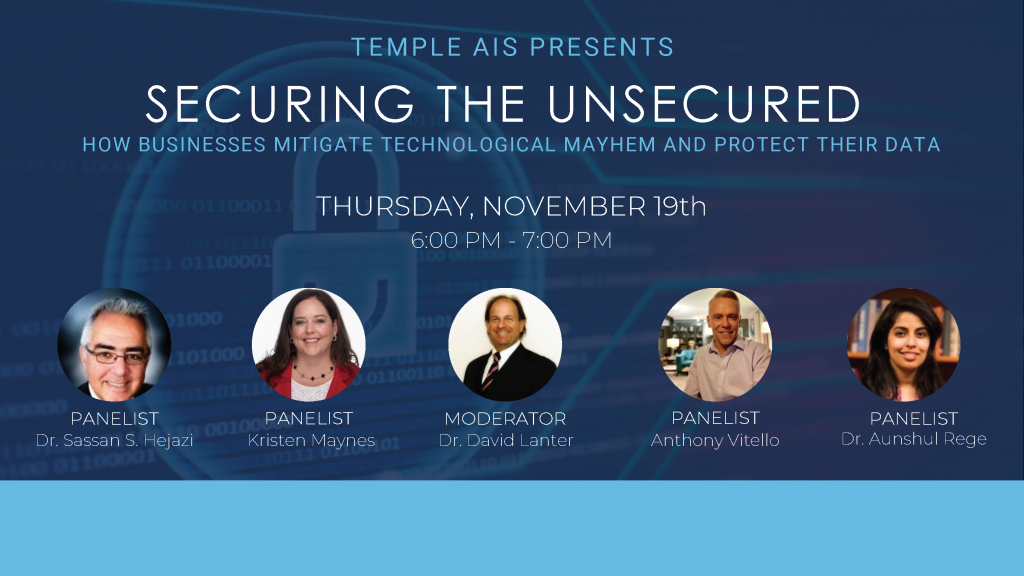 My last panel was focused on how businesses responded to covid-19, how they dealt with distributions, adapted, and moved the company forward.