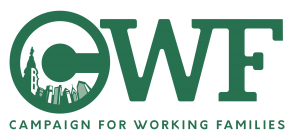 Freshman Year I had the opportunity to be involved in a 6-month internship with Campaign for Working Families Inc. Through this experience, I was engaged in roles including tax preparation, quality review as well as operations and administrative support.
My main responsibilities were to prepare and review free tax returns for low-income families. Campaign For Working families assists individuals and families with income lower than $50,000 to file their taxes.
In addition to preparing taxes, I had to ensure the proper credits, deduction, and tax liabilities were applied to the tax return for the client's maximum benefit.
Working closely with the site management team and serving as a quality reviewer allowed me to gain more industry knowledge. Coming out of the internship I learned how to complete tax returns and see how IRS laws can impact everyday lives.