About Me
Welcome To My E-portfolio!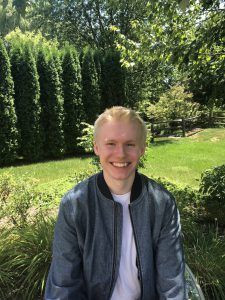 "True success, true happiness lies in freedom and fulfillment" – Dada Vaswani
Hello! My name is Sean Boyer, and I'm a junior Management Information Systems (MIS) major and Business Analytics minor at the Fox School of Business. I am a hard-working, outgoing, and tech-savvy student in the Business Honors Program at Temple University. I always strive to put my best foot forward both inside and outside of the classroom, maintaining a 3.90 GPA and making Dean's List since Fall 2018. I have a strong passion for teaching and helping others, and strive to use technology to enable positive change in the world. I will be interning for PwC in their Risk & Regulatory Advisory department at their Philadelphia office in Summer 2021. Please feel free to explore my pages and learn more about me! You can find my contact info at the bottom of this page.
Background
I was born and raised in Bethlehem, PA where I graduated from Freedom High School in 2018 in the top 4% of my class. I was an active member of Future Business Leaders of America (FBLA), Mini-THON, Karate, and Drum-line. An interesting fact about me is that I have a fraternal twin brother named Adam (pictured below).
My Time at Temple
I served as the Vice President of Temple University's Association for Information Systems (AIS) chapter for the 2020-2021 school year. I previously served as the AIS Chair of Mentorship and earned the Member of the Year Award in April 2019.
I have two Student Ambassador positions for Temple University and the Fox School of Business. I conduct campus tours for prospective students and their families, maintain the front desk of the Temple Welcome Center, and create blog posts for prospective students. I have been featured in several media outlets throughout my time at Temple.
I previously served as the Diamond Peer Teacher for MIS 2101: Digital Systems under the direction of Professor Steve Sclarow for the Spring 2020 semester. I have also worked as an Information Technology Assistant for MIS 0855: Data Science and MIS 2502: Data Analytics. I strive to share my passion for technology with others.
Contact