You have just mad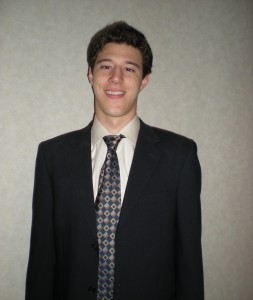 e contact with Stephen Consello's E-Portfolio!
Hello and thank you for accessing my personal E-Portfolio.  My name is Stephen Consello, and I am currently an eager junior in the prestigious Management Information Systems program at the Fox School of Business.  I am looking forward to beginning my career after graduation as an IT professional.  I aspire to play a vital role in altering business through technologies and will thrive to do so.  Throughout the course of the year, I will be open to all types of internships and opportunities relating to the IT-business field.
Encompassing this portfolio, is in-depth information on my educational and personal backgrounds, as well as my plans for the future.  Please feel free to browse through my portfolio and get to know me better.  If you are interested in contacting me, please refer to my contact information page!
"The ultimate measure of a man is not where he stands in moments of comfort, but where he stands at times of challenge and controversy."
Martin Luther King, Jr.