Alexion Summer Experience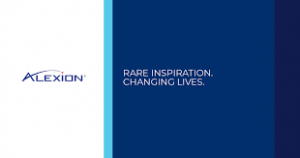 This summer has certainly been eventful for everyone, ever since March people are living in uncertainty. My experience has certainly been the same, but I am grateful that I had only one thing to worry about, which was getting an internship for the Summer. You can ask my professors and my parents how I was stressing out on not having an internship after applying to 197 places and getting a lot of rejections. I felt that I would be unable to get any internships. Still, I never gave up and kept on applying and kept on getting rejections.
When the Spring semester started to wrap up around, I applied to a company named Alexion, I had heard of Alexion before when I participated in the Alexion Data Analytics Challenge at Temple. I got an interview in April and enjoyed the interview experience. The interview experience was completely different than the other places I applied to and the purpose that Alexion is achieving made me want to work here. The best thing 2020 so far happened next, I got the internship offer from Alexion. Although the internship was remote eventually due to the situations going around right now in the world, I appreciated Alexion's commitment to continue the program virtually.
Going into the internship, I had heard great things from my friends who interned at Alexion previously, so I was super excited to begin my journey. The first week was certainly very eventful and I almost felt overwhelmed going into the internship. But my manager Denise Esmeraldo, my mentor Fran McConnell and everyone from the team helped me ease into the internship.
The first project that I got to work on was automating the indicators of compromise processes for the Incident Response (IR) Team. The IR team tracked all indicators – malicious IPs and Domains in an External Dynamic List manually which took them hours in tracking. We brainstormed various approaches for automation, using APIs using a web interface, a Python/C++ script, or using Box as the way to go forward. Eventually, Noah Potasz (GSOC Cyber Analyst) and I restored on engineering a Python script. I put in a lot of research on how to go along with Python and making it all happen, the server connection, the file automation, and many more things associated with the user requirements. As the weeks went along, we set small wins for our script and felt rewarded when we did the research, made multiple changes to the script, tested so many times that I forgot the number of times we tested any small new addition made to the script. We could see the work coming along and were happy, even when we hit a roadblock there were no problems with the team, everyone provided support.
Along with the automation project, I got the opportunity to work on a Request for Proposal (RFP) for a new Phishing Solution and helped the team on three Service Catalogs. These projects helped me give an understanding of the business side of things, how they affect the company as a whole. I got exposure to some new tools while working on these projects, and it made me interested more in this area of work that I never imagined previously.
When I saw the work I did and it is appreciated by folks in my team, outside the team, I felt that I was able to make an impact. Noah told me that the script going forward will save the team hundreds of hours in IOC tracking, I felt that if I was able to help them in saving time, they can invest that time somewhere else and make the company secure. And as the motto goes "Protecting our Patients by Protecting Ourselves", I felt that I was able to make some impact on our patient's lives.
The ability to connect my work with a meaningful purpose helped me make the best out of my internship, I felt that I was able to connect the work I did, and I want to provide value, make an impact wherever I go next. I got to talk to a lot of different people, learned more about them, the work they do, and why they love working at Alexion. I am so grateful that I got to experience this Internship at such an amazing company.