Life Experience
"Why do we move so often? I just made some new friends here" a distraught 8-year old me asked my father out of frustration. Having served in the Indian paramilitary for 26 years, transferred times across 12 states of India my father consoling me, he replied, "Life will never be a bed of roses, look at this as a unique opportunity to learn and imbibe the qualities of people you meet." It has been a decade since I had this conversation with my father. Over the last ten years, we have stayed in 13 cities, each of these experiences being a new learning curve for me.
These experiences and interactions with people in a time where one cannot cope up with the problems has just taught me how to handle a situation in the extreme conditions. Living in the vicinity of forces personnel had influenced me to imbibe discipline, but staying in some states of India gave me a real account of the necessity of training. Living in the hilly terrains of five states, battling the unpredictable weather and limited development opportunities did not deter my spirits. Resources are limited, and sacrifices made, which is necessary for sanctuary.
Northern people are known for valor, enjoying the pride they have in their culture and tradition. As I have lived there, interacted with many people, and learned about it most from my peers. They taught me the importance pride has played in lives and how to live life to the maximum. There are hard times here too, at times when disaster struck, war wages on, the people have never managed to lose their courage and live life with bravery. When I was suffering from jaundice, I had lost many months of my studies and had only a month left until my final exams. I had lost hope and was planning to drop a year, but then I thought why should I let illness make me weak, instead I studied with full dedication and eventually managed to pass my fifth grade. This region has helped me learn the vital importance and always believe in myself. And also teaching me to represent those who have given me opportunities.
In the west, I learned about the business-oriented mindset people have there and manage to make the most of a given opportunity. Some of my friends who came from a business family, often starting their own venture at the same age as me, they take advantage of an opportunity. One such example can be given of one of my friend who lived in Australia for his higher studies, he was very passionate about fitness and wanted to spread its awareness, he had to abandon his passion for the sake of his parents. He was never happy with his job, and he quit his job, got a degree for a fitness expert and then through the help of his friend who was in India got a place for rent and set it up. He left his parents and came back to India just so he could help people understand the value of fitness. Now his gym is ranked the best gym in the whole city and he has started a franchise and is happy with his job finally. Experiences like these make me understand how to see an opportunity and turn it favorable. I learned from this region to form a vision to create change, impact in life, helping me to benefit from an opportunity along with having an analytical mindset.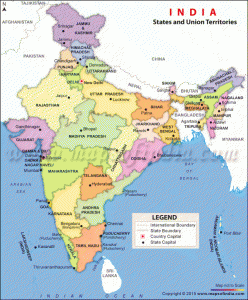 People living in the south, give importance to education. Seeing my peers putting emphasis on this than anything else, becoming a topic of discussion and further explaining their need for further education. My neighbor graduated from a top engineering college of the country, got a good job offer but refused and went on to pursue his managerial studies, after this, I thought he would be paid attractive, turns out he refused a huge pay slip and went on to give his civil services exams. All this time his family supported him and finally, he became one of the district magistrates. Inspiring me not just to limit me in studies encouraging a quest for knowledge and that money is not the only thing. It will differentiate me as it has given me the drive to accomplish academic heights and pursuing further studies.
Hardships are taught to me by my experiences while living in the east since a majority of my life has been spent there and growing up. I learned from my father by seeing how he used to travel for eight hours just to go to the nearest border for his job. This journey was never easy, no proper roads, no roadside rest stops, hilly terrains, landslide and many other factors. Yet these factors did not stop my father from going there every week and protecting the country. This determination and focus have had a profound impact on me. For me, one of the struggles I faced was regarding my studies. I wanted to learn from a tutor for my exams, but to do this, I had to travel every day far for what I desired. Perseverance and dedication suited best as the thing that I have learned from here. Also overcoming obstacles and hardships have been taught to me.
Shifting can lead to severe psychological effects, but I am deeply indebted to my father for making me realize the positive side of the situation. His words not only inspire me through all the hurdles I face but also opened my eyes to the above mentioned four qualities which are the cornerstones of my achievements. These strengths make me stand out. The West taught me how to make most of a situation. From the East, hardships one must face in life to achieve something grateful. The desire for a non-limited knowledge, from the South. Enjoyment of life, taking pride in one's culture, tradition, and language and respecting others too taught by the North.