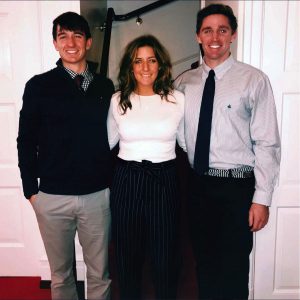 Thanks for exploring my e-portfolio!
My Background
I grew up in Northfield, a town in South Jersey. I have two older competitive siblings (on the right), but I am the most competitive. I use my siblings as motivation to pursue my MIS opportunities to their fullest extent. I have been raised to always put my best foot forward and achieve to my fullest potential. I have carried these traits to Temple University and have been using them during my academic career.
CareerGoals
I aspire to work with a multi-national trusted company with a concentration in Technology Management Consulting. My strengths are individualization, data analyzation, problem-solving, and strategic planning.
Hobbies
I love to explore, try new things, play sports, and whatever else life throws my way.