College
MIS Major | Class of 2015
Temple University | 1801 N Broad St, Philadelphia, PA 19122
I currently attend Temple University, home of the Temple Owls, located in the city of Philadelphia, Pennsylvania. As of present I am a fourth-year student (senior) studying Management Information Systems (MIS), a major I aspire will take me to successful heights (I was an Information Science & Technology major my freshman year, which prepared me with the concepts and terminology in my current studies). The majority of my classes are held in the Fox School of Business, the top-rated school here at Temple. It is within this school that I am also a member of the Association for Information Systems (AIS). Another organization I am involved with is Alpha Epsilon Pi (Alpha Pi chapter), a jewish fraternity that I am a proud brother of and what I call my "second home". Here, I am currently the Israel Chair, and previously served as the Temple Student Government Representative. Both AEPi and AIS will expand (and have already) my networking opportunities; I am thoroughly involved with both organizations.
The following is a list of some of the my favorite and most relevant courses I have taken at the university so far, including ones I am presently taking, to show the breadth of subjects I cover: Integrative Business Applications, Data-Centric Application Development, Lead Global Digital Projects, Global Business Policies, Information Systems Integration, Exploring Music, Piano for Non-Music Majors, Business Society and Ethics, Business Communications, Religion in Philadelphia, Co-Operative Experience in Management Information Systems, Financial Management, Enterprise IT Architecture, Digital Design & Innovation, Operations Management, Introduction to Risk Management & Insurance, Representing Race, Japanese Elements I, Marketing Mangement, Asian Behavior & Thought, The Legal Environment of Business, Data Analytics, Business Statistics, Microeconomic Principles, Macroeconomic Principles Leadership & Organizational Management, Macroeconomic Principles, The Universe As We Know It, Intro to Management Information Systems, Mosaics II (Humanities Seminar), Program Design and Abstraction, Intro to Information Sciences & Technology, Intro to Academics in Computer Science, Religion in the World, and Introductory Geology.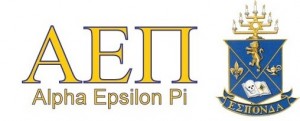 High School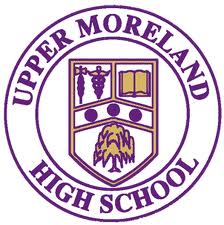 High School Diploma | Class of 2011
Upper Moreland High School | 3000 Terwood Rd, Willow Grove, PA 19090
I grew up in Huntingdon Valley, Pennsylvania and attended the Upper Moreland school system (spread out between Hatboro and Willow Grove, Pennsylvania) my whole life (except for pre-school and kindergarten, where I received a private education at the Willow School located in Willow Grove, Pennsylvania). Initially I attended Round Meadow Elementary School, and was actually the last graduating class there before it was torn down. I then attended Upper Moreland Middle School and proceeded to attend andgraduate from Upper Moreland High School, where I proudly attained my high school diploma. It was here in high school that I studied a variety of broad topics, mostly in the Honors and Advanced Placement (AP) levels. These included, but were not limited to: Physics, U.S. History, Statistics, Chemistry, Biology, Web Design, Physical Education, Pre-Calculus, Geometry, Concert Band, English, Digital Photography, Genetics, and Trigonometry.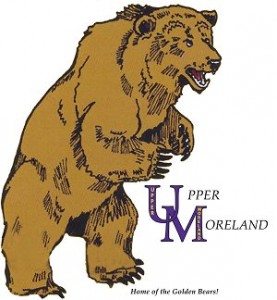 Upper Moreland is also the home of the Golden Bears, our mascot. I was a participant in a few sports and extracurricular activities during mytime here, including Tennis, Basketball, Track & Field, and Jazz Band. I was a member of a few organizations, as well, such as Key Club and National Honors Society (which I consider my greatest achievement in high school).