I have a diverse set of interests and hobbies that I feel make me an all-around and accessible person.
First and foremost is my interest in music. Music dominates my life and I constantly surround myself in its lush world. I play the bass guitar, saxophone, and keyboard and with these intstruments I like to play a variety of styles. I used to perform in the Philadelphia-based death metal band Alustrium that I co-founded and I consider it my greatest accomplishment. I performed as a member for about five years and as a unit we were signed to Toil Records, an independent label out of the Tri-State area. We had our debut album, titled An Absence of Clarity, for sale in both physical and online retail outlets. We performed together all along the eastern coast and prided ourselves in sharing the stage with well-known touring acts in the genre, such as Suffocation and Deicide, and playing at notable venues, such as the Theatre of Living Arts (TLA) on South Street and The Crocodile Rock in Allentown. I was also the brand manager for Alustrium, which enabled us to reach the success that we did; I set up marketing campaigns, created a press kit, developed an e-commerce initiative for merchandise, and arranged distribution agreements with media outlets, among others things. My musical influences go far beyond metal, however, and I listen to most forms of music. My favorite bands include the likes of Iron Maiden, Rush, Dream Theater, Helloween, Anthrax, Opeth, Metallica, and The Faceless, among many others. Also of note is that I used to be a participant in the Paul Green School of Rock Music, an after-school music program geared to aim students in the right direction when it came to performance and lessons; I also used to perform in numerous jazz bands.


If I'm not playing or listening to music, you'll usually find me either reading or playing games. I am an avid reader and particularly enjoy reading nonfiction (usually about philosophical, political, and worldly subjects) and science fiction/fantasy novels, as well as comic books. I really enjoy art so comic books and graphic novels mix two things I really love into one format. Ultimate Spider-Man, Superman, and Spawn are some of my favorite comic titles. For actual books, some of my favorite novels are Nothing In This Book Is True, But It's Exactly How Things Are by Bob Frissel, Behold a Pale Horse by William Cooper, Start-Up Nation: The Story of Israel's Economic Miracle by Dan Senor and Saul Singer, and The Time Machine by H.G. Wells.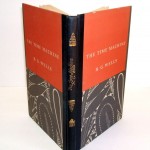 When it comes to games, I am obsessed with both video games and traditional tabletop games. I own over twenty video game consoles and handhelds and over two-hundred video games. These include computer games. My favorite video game franchises are Mortal Kombat and The Legend of Zelda, and my favorite console is the Nintendo 64. As for tabletop games, I enjoy playing card games such as Magic: The Gathering and Ascension, role-playing games such as Dungeons & Dragons and HERO, and traditional games (including board games) such as Jenga.
My television also spends a lot of time on when I'm watching movies and television shows. I'm a huge movie fan and critic and you can find me in the movie theatres on many opening nights for big films. When I'm at home, I'm usually browsing Netflix or watching clips on my Apple TV. My favorite movie of all time is Jurassic Park and my favorite television shows are Family Guy, The Eric Andre Show, Gotham, The X-Files, and Tim and Eric's Awesome Show: Great Job!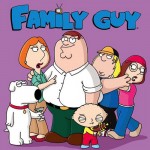 One major passion I have in life is traveling; I have studied abroad in Japan and interned in Israel, and experiences like these have really increased my appreciation for world cultures. I love seeing the differences between countries and immersing myself in them, whether it is in their cuisine or nightlife. I have visited many countries, including: Israel, Canada, Japan, South Korea, Taiwan, Jordan, Poland, Russia, and Switzerland. I also enjoy traveling domestically around the country; I have been to the following states: California, Nevada, Colorado, Indiana, Illinois, Ohio, New York, Pennsylvania, Virginia, Delaware, New Jersey, Connecticut, Massachusetts, North Carolina, Maryland, South Carolina, Florida, and Georgia.
Some other hobbies I have include site-seeing, visiting amusement parks (I love Universal Studios in Orlando and Cedar Point in Sandusky, Ohio), and playing my two favorite sports: Volleyball and Basketball. A new hobby I have taken up lately is cooking. I enjoy making my own meals and coming up with new recipes (my favorite foods are a nice juicy ribeye steak and hot buffalo wings). Also, I am a very social person and spend a lot of time with my friends and family. Here at college I am always out on the weekends (either on campus or in center city Philadelphia) hanging out with my friends, especially at my fraternity (AEPi).


Lastly, one thing worth mentioning is that I have a deep fascination with both technology and philosophical topics. I like keeping up with the newest technology and I am constantly browsing the internet looking up the latest news. I find myself inspired by many things I come across and sometimes they make me want to pursue new hobbies, such as programming applications and learning how to make digital art. When I bring up philosophical topics, I mostly mean that I am fascinated by the unknown. Concepts such as the universe and metaphysics highly interest me. It is for these reasons that I delve into astronomy, conspiracy theories, and metaphysical subjects such as string theory, quantum physics, and consciousness.