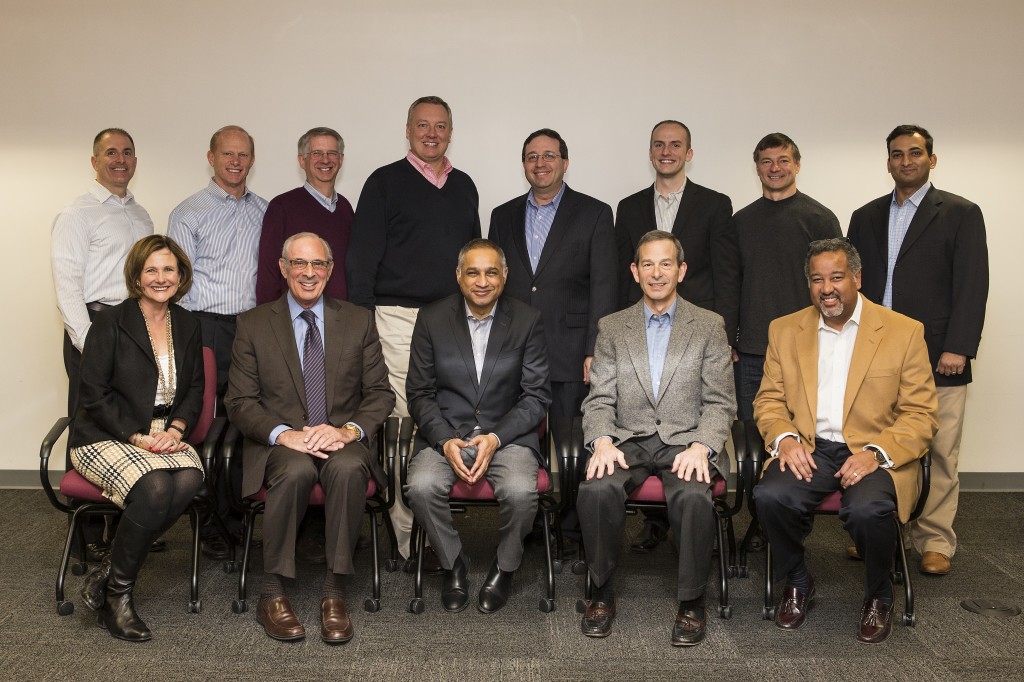 The Fox IT Advisory Board, comprising top business leaders from multiple industries, has announced a new scholarship program to begin in Fall of 2014. Funded on a voluntary basis and managed by the board's members, the scholarship grants select students awards of $5,000 toward tuition each year, totaling approximately $50,000 awarded annually.
Just how are the students chosen? We spoke with Advisory Board Chairman Bruce Fadem, former CIO and VP of Wyeth, who cited as primary criteria exceptional academic achievement, previous accomplishments, and future potential. "A minimum GPA will be used to screen candidates," said Fadem. "The board will also consider need in their decision-making process."
In order to apply, students must submit a personal statement, a faculty or employer letter of recommendation, and a link to any available e-portfolios (an aggregate of projects they've completed while studying at Temple).
When asked what inspired the scholarship's creation, Fadem commented: "At an Advisory Board meeting, a few of the members were asking, 'What more could we do? What could we do to help the MIS department?'" Once the idea of a scholarship was proposed, Fadem set up a subcommittee to nail down the details—i.e. the scholarship's structure, its funding, and its criteria. It wasn't long before the Advisory Board voted unanimously in its favor.
When asked what he considered the most rewarding aspect of having served on the board for the past eight years, Fadem described his excitement at having witnessed the program's soaring growth and reputation. 
The roster of scholarship recipients will be announced on April 8, 2014, during Fox's annual IT awards. Best of luck to all who have applied!
The Fox IT Advisory Board
Bruce Fadem (Chair), Former VP & CIO, Wyeth
Andrea Anania, Former VP & CIO, CIGNA
Michael Bradshaw, VP & CIO, Lockheed Martin 
Jonathan A. Brassington, Founding Partner, CEO, LiquidHub Inc.
Rich Cohen, Managing Director, Deloitte
Craig Conway, CTO, Livingston International
Larry Dignan, Editor-in-Chief, ZDnet
Jeff Hamilton, SVP, Business Technology, Pfizer
Ben-Saba Hasan, SVP – IT, Walmart
David Kaufman, Executive Consultant & Partner, FIN Strategy Advisers
George Llado, VP – IT, Merck & Co., Inc.
Tim O'Rourke, VP & CIO, Temple University
Matt Pammer, VP – IS, AstraZeneca
Niraj Patel, Chief Strategy Officer, Elsag North America
Kent Seinfeld, Retired SVP & CIO, Commerce Bank
Joseph Spagnoletti, SVP & CIO, Campbell Soup Company
Joe Weiss, Chairman, Electronic Ink