The Master of Science in IT Auditing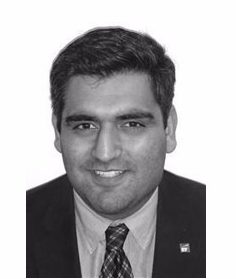 and Cyber-Security (MS-ITACS) program at Temple University's Fox School of Business provides students with the latest practices in the field with the help of an advisory council composed of industry leaders.
The Fox School strengthened that mission with its recent appointment of Kapish Vanvaria, management consultant with Ernst & Young LLP, as the program's advisory council chair. A Temple alumnus who studied Accounting and Management Information Systems at the Fox School, Vanvaria first established a commitment to the program when he became a member of the ITACS advisory council two years ago. In accepting the chair position, Vanvaria's role will include leading the program's strategic growth and curriculum development, and ensuring a strong student placement within the technology and cyber industry.
I'm passionate about education. It's one of the few things in life that has no expiration or devaluation, and therefore is one of the best self-investments," said Vanvaria. "With a strong agenda and vision, we can make ITACS a global program that will elevate the Fox School's brand and allow others to see Temple as a talent factory for technology and cyber security resources for many of the leading organizations of the world."
ITACS program director David Lanter, an Assistant Professor of Management Information Systems at the Fox School, sought an advisory council chair with significant industry background who would be able to draw from his or her personal networks and utilize corporate resources. Lanter found that in Vanvaria.
"Kapish has been an enthusiastic and valued contributor to the start of the ITACS program (in 2011) and a key player in the current successes," said Lanter. "We are optimistic he will do as much and even more to help guide the future evolution and success of the program."
In addition to ensuring that Fox School students have a seat at the table in the development of the program, Vanvaria said he hopes to reach out to different organizations for insight on what they are looking for in future employees.
I want to go to these companies and governmental organizations and ask, 'Does our curriculum match what you're looking for, and if not, what can we do?'" he said. "We already do that within the advisory council because we have good representation of startup through Fortune 50 companies, but I know we can do more. I'm looking forward to that."
In light of all the excitement around his appointment, Vanvaria said he wants to make one thing clear: the success of the council boils down to collaboration. "In becoming the chair, this is not going to change our advisory council from the standpoint of it truly being a team sport," he said. "The program's success is dependent on all of us joining together to consistently elevate the brand. Two years from now, I want to look back and say, 'We made a difference.'