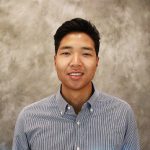 Like many entrepreneurs, Peter Hwang's idea for what he hopes is the next big thing came to him when he spotted a hole in the market's offerings: while traveling for work in NYC, he couldn't find a quick way to find a good meal near his location without scrolling through unhelpful restaurant peer review sites.
People are writing a lot of irrelevant information that doesn't pertain to the restaurant, like 'After a long day walking around the city with my boyfriend, we were in the mood for X and we finally found this restaurant…'" says Hwang, who graduated from Temple University with a BBA in Management Information Systems in 2016. "It just came to me, 'Why aren't we just reviewing the dish?' In the end, that's what we care about."
From that starting point came Bite, a mobile app that allows users to see how others have reviewed individual restaurant dishes using three criteria — Taste, portion size and final thumb's up/thumb's down – and a photo of the dish.  
The app – described at swipebites.com and available in the Apple App store and Google Play (Search using "bite review.") —  allows users to search by dish if they need to satisfy a specific craving – Pad Thai, pizza or pierogies – or to determine the most highly recommended dish near their location from Center City Philadelphia to NY's Soho to Southside Chicago.
It's like a Tinder for food and when you tell people that they get really excited," Hwang says. "It's making the process of choosing what to eat more efficient."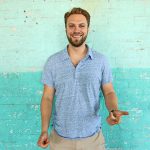 Hwang is just one recent MIS graduate finding a need and filling it with a new business and, in some cases, new technology.   Josh Meth, BBA MIS '14, is working as a project manager at Ridge Spur Media, a company that develops digital strategies for businesses, while developing Auris, a new technology that can differentiate between sounds and act accordingly – i.e., if it detects glass breaking in a closed business, it can call 911 in case a burglary is in progress.
I've found my passion in being the middle man between new technology and business," says Meth, whose company website is www.ridgespurmedia.com. "Auris is a technology that can be used to understand the audio events like the sound of anger or a door closing. Speech recognition was just stage one."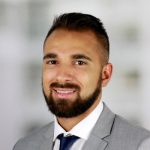 Ryan Oliveira, BBA MIS '13, and Dave Dupell, BBA MIS '14, have launched AtmosFi – www.atmosfi.com — a service that helps businesses share their offerings with their local community while gaining insights about their customers via WiFi. They're working with other Temple alum businesses as well, including Brian Linton '08's United by Blue; Izzat Rahman '11's Kayuh Bicycles; Jung Park '16's Cocktail Culture; Scott Pawlowski '13's No Fish; and Neil Patel '09's Denteek Dentist.
We're converting WiFi traffic into foot traffic," says Oliveira, who initially thought of the business idea while traveling through Europe and finding himself reliant on business's free WiFi. "Our strength is our ability to empower businesses to connect directly with customers and other businesses in their community…We're helping the café, restaurant, gym, salon and bar all work together via cross promotion and collaboration."
All of the entrepreneurs have used their Fox ties to grow their businesses, seeking guidance from former professors and offering internships to Fox students. They've also found that the soft skills they picked up while at Fox are just as important as their course work. 
At MIS, we did hands-on prototype work in class and learned to solicit feedback to get it to something that people love and like," Dupell said. "(But) just understanding how to effectively lead a team and be part of a team are skills you develop in college and they're very beneficial when you're developing a company."