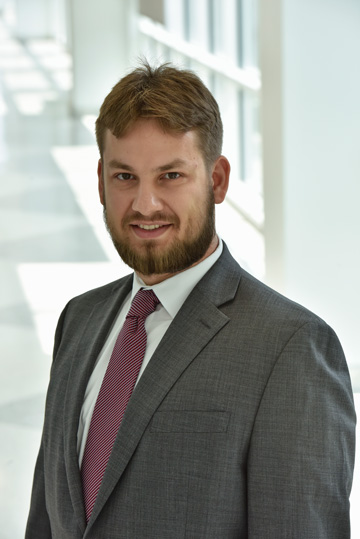 Konstantin Bauman's research – building novel machine learning models – sounds challenging. Then he provides more details.
For a recent experiment with the University of the People, a non-profit online higher education institution, Bauman developed systems that were able to assess a student's overall course work, find weaknesses and then make specific study recommendations before the final exam. The experiment showed that students who received personalized tips received significantly higher grades than the students who received no guidelines or generalized ones. 
It was a very simple algorithm but we really helped real people with their studies," Bauman said.  "I'm really proud of the results of these first experiments and now we're looking at going to the next stage, not only telling students what to read but saying, 'You should participate in this online discussion' or 'You should watch this video.'
Assistant Professor Bauman, who joined the Management Information Systems Department of Temple University's Fox School of Business for the Fall 2017 semester, has undergraduate degrees in Mathematics and Data Mining and earned his Ph.D. in Geometry and Topology in 2012 from Moscow State University. 
Before coming to the United States to work as a postdoctoral research scientist at New York University's Stern School of Business, Bauman was in charge on machine learning research at Yandex LLC, "the Russian version of Google." One of his projects there involved developing algorithms to determine which advertisements would be most appealing to users. Even a slight increase in the click-through-rate can mean millions of dollars for a business, he said.
Everything you do – any application you use or your clicks on a website — generates data," said Bauman, who is teaching a course this semester on data mining. "A good business person should know how to get knowledge and insights from the data.
Many people don't realize that machine learning and recommender systems are already making their lives easier, he said. It's the technology behind email spam filters, Google's top search results, Amazon product recommendations and Yelp restaurant suggestions. It is moving beyond algorithms identifying that someone who enjoyed the first book in the Harry Potter series should read the second one. 
That's something that's most likely already on your radar. We should provide new recommendations or unexpected recommendations," he said. "We have information coming at us from everywhere and trying to consume it all would be overwhelming so we need this advice.
Bauman's current projects include creating algorithms to make better restaurant recommendations based on user input and further exploring how machine learning can help humans in their studies. He is collecting data from students in his current programming class with the hope of aiding future students.
Since it's a first programming course for most of our students, the best approach would be to practice, practice a lot.  We are developing a system where students can study online and take the provided learning activities in any order," he said. "My idea is to find a way to recommend the ideal path so they don't take all of the assignments, just the ones that will be beneficial to them. These recommendations should help students reach their learning goals in the most efficient and effective way.