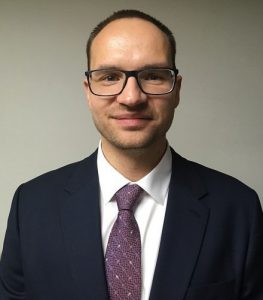 When Ilya Rogov (MIS '10) came to the Fox School as a freshman, he thought he'd work as a business analyst after graduation. "But my career evolved organically. Over time, I found myself writing more code and database queries, and now that's what I do every day," says Rogov. With nearly a decade of experience, he's worked in several industries, including medical publishing, media distribution, and automotive distribution. His focus has been on the LAMP stack.
For the past five years, Rogov has been a web developer at Turn 14, a wholesale auto parts distributor in Horsham, Pennsylvania. "I work on a fairly small team, and we custom build most of the business's software," he says. Rogov helped create an app that allows warehouse workers to receive items from an automated conveyor system as well as Turn 14's e-commerce website. "I write the code that determines the look and feel of that site, and I have a lot of freedom in what I do," he says.
Rogov honed these skills while in the MIS program. "Our professors were great. For example, Mart Doyle always gave us real-world examples, many from his own experience, which is how I learn best," says Rogov. He still appreciates the way Doyle and other professors put lessons in context, setting him up for success in his career.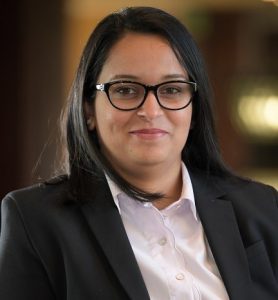 When Urvi Patel (MIS '06) came to Temple from her hometown of Nairobi, Kenya, in the early 2000s, she was interested in technology. With the ascent of the internet, she had a hunch that opportunities would be abundant for those with IT skills. "But I didn't want to be a backroom program developer," says Patel. The business world called to her. It was the blending of tech skills and industry know-how that drew her to MIS.
While still a student, she interned at Deloitte, the beginning of a long career with the firm. "Today, I'm a partner at Deloitte East Africa, in the risk advisory team where I look after our Data Analytics and Cyber, and Technology Risk (CTR) services," she says. "Under analytics, our goal is to advise clients on how to leverage their data to harness insights, while under cyber-security, we advise clients on how to manage the various emerging cyber risks," says Patel.
"I was recently selected to lead up our digital and innovation unit in East Africa, because of the multidisciplinary background I have. Thanks in part to the MIS curriculum, I have the right kind of well-rounded skill set to do the job," she explains. Just as when she was a student, she benefits from a blend of core tech skills and a deep understanding of the larger business perspective.