This semester, the MIS department welcomes two new faculty members, Arjan "AJ" Raven and Taha Havakhor.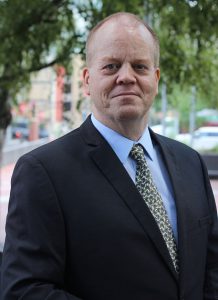 Raven joins the department as Associate Professor of Management Information Systems. He comes to Temple after five years in industry, during which time he worked on projects including launching the US presence of an Italian manufacturing company as well as consulting on the many tech aspects of New York City's famed Independent Film Festival Festival.
It's a return to academia for Raven, who previously held faculty positions at Georgia State University and Kennesaw State University.
Raven's teaching style is defined by his ability to see a course from a student's point of view. "I work hard to keep lessons engaging, especially through applied work, in-class exercises," says Raven. He might, for example, ask students to analyze how and when packages are delivered to consumers by ecommerce sites like Amazon. "I'll ask them how technology might change this process in the next two years, and I give them time to brainstorm in small groups," Raven explains.
These lessons can be as instructive for Raven as they are for the students themselves. "When I was away from academia, students are what I missed most. They're often up to date on consumer trends and all the latest apps," he says. "I learn from them!"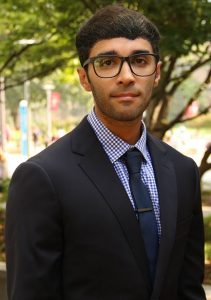 Taha Havakhor, Assistant Professor of Management Information Systems, comes to The Fox School from Oklahoma State University.
His research focuses on IT entrepreneurship and how small start-ups can disrupt the economy.  "Look at Uber, they're not so small anymore, but they were. What makes them so successful? And the more pressing question—what prevents success?" Havakhor research has been published in MIS Quarterly and Information Systems Research, the leading journals in the field. Some of his ongoing projects look at the role of venture capital in the tech industry, talent acquisition, cybersecurity, social media, and "big tech" in the startup world.
"Much of the past research has sought to understand established firms, but less is known about the start-ups," Havakhor says. "Tech entrepreneurship is complicated, even more so than traditional entrepreneurship because there's a complex layer of technology over everything else," he says.
Havakhor relies on machine learning to help analyze the hard-to-see things that drive success, such as the degree of radicalness of a specific innovation at its inception, or the amount of passion a particular firm has for its products. "I use an algorithm that looks at a start-up's core innovation within a network of related innovations to develop an early assessment of that core innovation's radicalness with a 93% accuracy rate." He hopes what he's learning about these winning firms will help more tech start-ups realize their potential.