Cynthia Dumont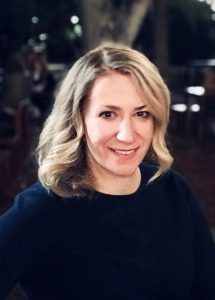 , class of 2019, isn't new to running her own business. She launched True Blue Branding, her digital marketing and branding agency, back in 2009. Even then, she did things differently than other agencies.
"From the very beginning, we were fully remote," she recalls. "I cultivated a list of go-to programmers and designers all over the world so when clients asked, 'Can you do X, Y, or Z?' I can always say, 'Yes,'" she says.
She wasn't looking for a career change when she decided to pursue her MS in Digital Innovation in Marketing (MS DIM). "I believe you're never too old to learn," she says. "I had been working with analytics to shape marketing strategy since Facebook came out, and I wanted to formalize the things I'd learned on my own."
While still in the program, Dumont began implementing what she learned. "My class in User Interface (UI) design helped me to show clients the importance of user interface design details in a more efficient way," she says. "It has been a lifesaver and has helped me to be more efficient and creative while staying on budget," she says. Ultimately, she hopes to use her MS degree to teach brand strategy and marketing at the college level.
Cliff Feiring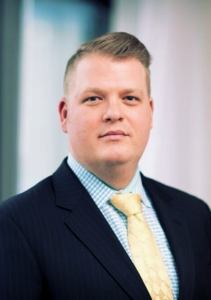 , class of 2019, launched his new agency, Grass Roots Digital Marketing Studio, with Matt Beauchesne, another MS DIM grad. "We were launching in the middle of the pandemic, and we're now working with our first clients," he says.
The agency is a side hustle for Feiring, who is already an accomplished Talent Acquisition Specialist and Advisor for General Dynamics Information Technology (GDIT). He's used what he learned in the program both in building his new agency as well as in his day job.
When a new Vice President came on board at GDIT asking for fresh ideas to digitally transform the company, Feiring applied his knowledge to a comprehensive presentation that made it up through the ranks to the VP's desk. When the pandemic lifts, he expects his strategies to be tested and hopefully rolled out company-wide.
Simultaneously, he's focused on growing Grass Roots Digital Marketing Studio by attracting the right clients. "We've worked with different kinds of customers, including a nonprofit, a hotel-casino, and small businesses, but the common denominator is they are all extremely passionate about what they're doing."