The MIS department was created with a focus on research. So for those who work and study here, it came as no surprise that Temple MIS faculty were the most prolific in the world in 2020 according to the Association for Information Systems' List of High-Quality Journals, specifically MIS Quarterly, Information Systems Research, the Journal of Management Information Systems, and the Journal of the Association for Information Systems.
Temple faculty enjoys the distinction of having published in those four journals 14 times in 2020. Jason Thatcher, who joined the faculty last fall and holds the Milton F. Stauffer Professorship, topped the 2020 list.
"Our research productivity is a function of our excellent faculty," says MIS chair and professor David Schuff. "We also provide an environment that strongly supports and encourages research," he says.
Temple was also the most frequently published institution in those journals during the period from 2018 to 2020. In addition to Thatcher, four other MIS faculty appeared on the list during that period: Taha Havakhor, Detmar Straub, JaeHwuen Jung, and Anthony Vance.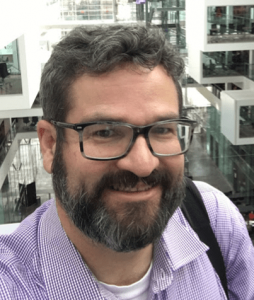 Thatcher credits the atmosphere at Temple for his remarkable achievement. "I knew I was joining Temple, and I felt like I had to measure up. Temple MIS has a really strong tradition of people doing really good things," he says.
Thatcher, who studies how people use technology to make decisions, also points to a culture unusually friendly to doing research.  "The department recognizes the top researcher, and there are enough resources for doing research," he says.
The breadth of subjects faculty focus on also adds to the department's high rate of published research. "We don't have 12 people working on the same subject," says Schuff. Faculty members study strategy, the business value of IT, individual decision making, modeling, and more, notes Thatcher.
Another important ingredient in this formula for publication success is the MIS students themselves. "Really smart people from all over the world apply to this program. The best way of teaching people to do research is to do research with them," Thatcher says.