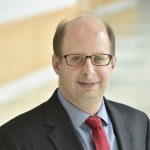 It has been another outstanding year for the Temple MIS Department's faculty, staff, and students. Temple MIS faculty were among the most prolific in the world once again in 2022, according to the Association for Information Systems' List of High-Quality Journals. Professors Jason Thatcher, Detmar Straub, Min-Seok Pang, and Sunil Wattal are featured individually on that list. 
Read about the other ways our faculty have been recognized: Munir Mandviwalla received the Sandra Slaughter Service Award from the Association for Information Systems; Marie-Christine Martin won the Fox School Experience Learning Award; and Jason Thatcher was recognized by the Technical University of Munich as a TUM Ambassador. 
Our students also have impressive accomplishments to celebrate. First, read about our Temple AIS student chapter's three big wins at the annual AIS Student Chapter Leadership Conference, including  their second consecutive win as Distinguished Chapter. Also learn about research by MIS major Allyson Yu, BBA '23, on web accessibility and her first-place award at a recent ACM conference. 
I am also proud to share stories of our excellent alumni. Learn how Ciara Murphy, BBA '16, creates insight from data as a Technical Program Manager at Disney Streaming. Ciara was also a 2023 Temple "30 under 30" awardee along with Loymi Peralta, BBA '22. Also discover how Rhea Prabhu, BBA '17, uses what she learned while an MIS major at Temple to create client solutions as a Cyber Security Senior Associate at EY.
And finally, I am pleased to share this year's 21 MIS Department and Institute for Business and Information Technology scholarship recipients.
Congratulations to all of our accomplished students and faculty!