Christopher Edmundowicz
Majors: Management Information Systems and Finance
GPA: 3.43
Hometown: Pittsburgh, PA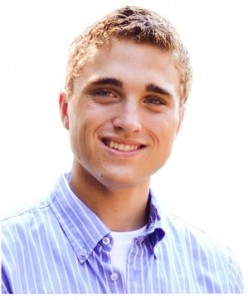 Systems, especially business systems, are a large part of our daily lives. Many times when you go to a restaurant, your order is put into a Point-of-Sales System. Every time you use a credit card, the payment is processed through one, if not multiple Automated Payment Systems. Even the barcodes that are on many of our groceries link back to data stored in an Inventory Control System. The point is, we are surrounded by these Management Information Systems everywhere we go, and with every day there is a new improvement that can be made to these systems.
As an MIS and Finance Major, I hope to use my classroom knowledge to continue improving these systems. Specifically, I hope to have a career in Financial Services, Data Analytics, or Business Analysis. If possible, I would like to live along the Northeast Corridor, particularly the New York City or Philadelphia areas.
The website I have created provides an overview of my past experiences, many of which involve systems of some kind. Feel free to browse my website and do not hesitate to contact me with questions.
Thank you for your time!
Chris Edmundowicz