Barra Rossa Ristorante – Philadelphia, PA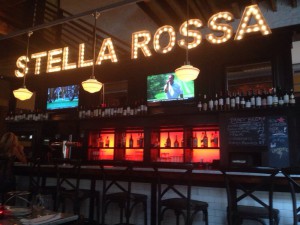 Beginning in February 2015, I have worked as a bartender for Barra Rossa Ristorante (formerly known as Stella Rossa) in Center City Philadelphia. Located at 10th and Walnut, this location provides a much busier atmosphere than I was ever used to, challenging me to improve my bartending skills every shift. As a bartender, I am forced to be able to exercise my excellent interpersonal skills with patrons, while being able to fill not only their drink orders, but also the orders of the wait staff. During a rush, I complete over 100 drink orders, in addition to maintaining excellent customer service for my 14-seat bar. My experience at Barra has also allowed me to learn a new POS system, Aloha. While I was not expecting any kind of integration of this job with my studies, using a new POS forces me to think about how systems work and how I can take my knowledge of other systems and apply it to learn Aloha quickly. If you are ever in the neighborhood, feel free to stop in!
The Liacouras Center – Temple University.

Beginning in October 2013, I have worked as a catering attendant and bartender at the Liacouras Center. As a catering attendant, I provide excellent customer service for up to 20 guests in a private box suite. This provides me with the opportunity to connect with guests on a personal level and built relationships with returning guests. As a bartender, I deliver exceptional bartending services for select events, serving over 100 people per event.
The Pub at Wegmans – Malvern, PA and King of Prussia, PA.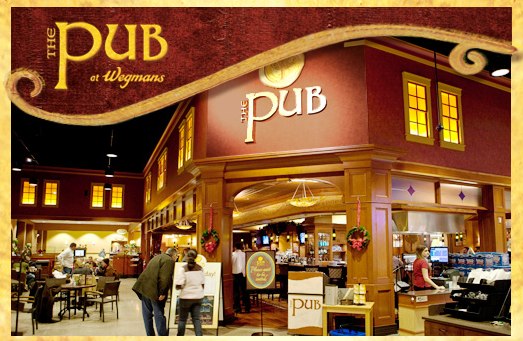 I worked as a pub server and bartender in the Pub at Wegmans from February 2013 through February 2015. As a pub server, I provided timely customer service for the 78-seat, casual style restaurant in the Market Cafê section of both the Malvern and King of Prussia stores. Within 3 months of serving, I progressed to be a fully trained bartender.  Wegmans also gave me the opportunity to grow in my business studies as well. At the beginning of every month, I worked with my team leader to take the inventory of the pub for our District Restaurant Manager. Using Micros' inventory management system, I worked with my Team Leader to analyze inventory trends and manage our shrink for each month. I also created the drink menu for January 2014 and frequently selected weekly drink specials using profit and loss strategy.