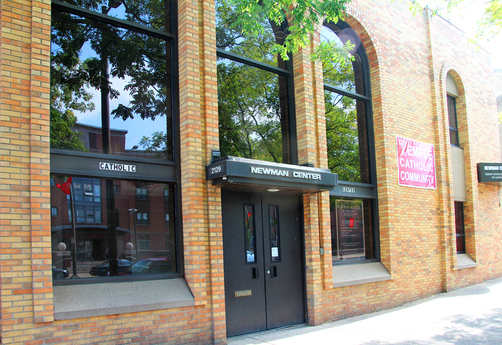 I have been a member of the Temple Newman Center – Catholic Church on campus for my three years at Temple University. Most recently, I had the privilege of serving the Newman Center's Executive Board as the Commuter Representative. In this position, I served as the liaison between commuters and on-campus residents within the Newman Center community.  In addition to running weekly fellowship meetings and bible studies of about 20 commuters, I also worked to create community service opportunities and other events for commuters to take part in with the Newman Center community.
I also serve the Newman Center as the head cook for select events, serving over 50 guests per event. Notably, I planned and was the head cook for our 2013 Welcome Week Barbecue, which had an attendance of over 300 students.
In 2014, I will serve the Newman Center as an active general body member, working with the Executive Board to assist in many events.