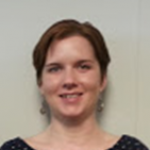 Katie W. Jones
SAP recently announced it's plans to acquire Fieldglass,  a cloud-based vendor management system for procuring and managing contingent labor and services.
http://www.chicagobusiness.com/article/20140326/BLOGS11/140329827/why-fieldglass-sold-to-software-giant-sap
Questions:
1 – With services such as these becoming cheaper and easier to use, will companies move more towards crowdsourcing instead of hiring permanent workers?
2 – Will cloud based procurement systems for labor and services increase the "pool" of potential employees? Will it become more commonplace for a small to mid-size company to hire employees in different states or countries?
3 – With SAP being one of the largest and most notable sellers of ERP products, are they forcing society to change to cloud-based vendor management systems when they acquire these companies?