Thank you for visiting my e-Portfolio!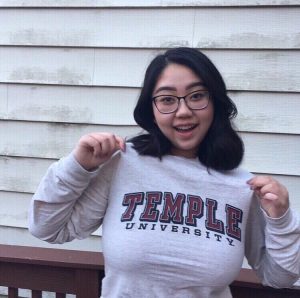 My name is Quynh Nhi Nguyen (Nhi) and I am a Junior studying Management Information Systems at Temple University. Ever since receiving my first computer as a child, I have always been eager to explore technology and its limitless applications. In high school, I joined various business extracurriculars such as Future Business Leaders of America and Junior Achievement and built up a passion for its workings. I chose to study MIS as it perfectly combines both of my interests and allows me to excel in discovering my career path. At Temple, I am looking forward to learning many new skills and lessons that will help me become the first graduate in my family!
Current Ventures
I am a firm believer in learning through experiences and people. For this reason, I enjoy staying active and engaged in my school and the local community. Regarding MIS, I am actively involved in the major-related organization, the Association for Information Systems (AIS), and working as a Student Worker for the MIS department. My engagement was recognized in Spring 2020 when I was presented with MIS Professional and Academic Award. In the upcoming 2021-2022 academic year, I will be serving as the elected Director of Events for AIS. Stay tuned for more updates as I embark on my journey!
Thank you for visiting my e-Portfolio! Feel free to check out my resume and connect with me through email at quynh.nhi.nguyen@temple.edu or LinkedIn.