WELCOME TO TYLER NELSON'S E-PORTFOLIO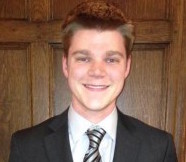 My name is Tyler Nelson and I am a Junior at Temple University. I am currently attending Temple's Fox School of Business as a Management Information Systems major, and I am also a participating member of Temple's Association for Information Systems. I have completed the Fox school's Center for Student Professional Development certification process, which will allow me to take full advantage of the networking and internship opportunities that Fox has to offer. I have always had an interest in technology, and I believe that now more than ever technological stability and advancements must be prioritized within any business in order for them to stay competitive and relevant. This site provides an overview of my academic and work history, career objectives, and interests.
My Resume can be found here
Feel free to look through my E-Portfolio and thank you for your interest.