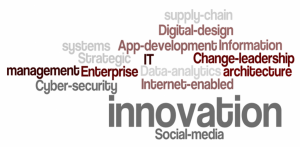 Over the summer of 2014 I had the experience of working as an Information Technology Assistant (much like a teaching assistant) for Temple University's MIS department. I was responsible for a class called Information Systems in Organizations which consisted of 60 students and was taught by Professor Bruce Hohne. The main goal of the course was to explain the role of technology as a business enabler and identify and explain applications in a business setting. The course also showed how to interpret the interaction of customers and technology in an organization.
My job was to grade and answer questions on the three main course projects. The first project was a business applications project that addressed Customer Relationship Management , Decision Support Systems, and Business Intelligence. The second project involved SAP procurement and sales order processing and I was instructed to work a help desk to aid students who were struggling with SAP. The final project was E-portfolio design which required me to answer e-mails and hold two Q and A sessions for students who needed help building their websites.
I thoroughly enjoyed working as a TA not only for the experience and exposure to different information systems but also for the student interaction.