Competition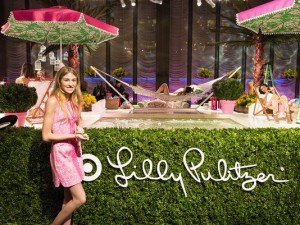 Target partnered with Lilly Pulitzer, a luxury clothing line, and created a collection that would sell at a fraction of the cost of regular Lilly Pulitzer items. The demand for the product line was incredible and took the entire Target website offline for about 20 minutes. Target also delayed the online launch of the collection by two hours, and ask traffic got heavier, Target made the website inaccessible.
A Target spokesman said, "We realize there is an extreme amount of excitement around this collaboration, and we apologize for any disappointment this may have caused our guests." However, it seems like Target was happy with the buzz this collection created even if it annoyed customers.
Target recently took back control of its web operations from Amazon, and this incident highlights the shortcomings of Target's online infrastructure. Can Target compete with companies like Amazon if its website cannot handle high surges in demand like the Lily Pulitzer sale? Should Target be more concerned about its IT infrastructure than it is?
Most places around the United States have an incredibly limited number of ISP's from which to choose their internet service. This means that a few big players control the pricing and the actual content that passes through their bandwidth. However, in a number of other countries including Spain and Uganda, private companies and individuals have worked on peer-to-peer networks that provide fast internet while usurping the prices of enormous corporations. This technology could disrupt the internet service provider market by providing a similar service at a substantially lower price. If so, this would cause current players in the market to actually compete instead of largely just divvying up the service geographically. This would also result in a significant step for net neutrality proponents because big ISP's would no longer be able to monitor data so closely.
How else do you think that delivering internet through a peer-to-peer connection might affect the market? Do you see any negatives?
Subscribe to class via Email