Makki
Google has just launched Google Fi a wireless service that switches between a carrier network and WiFi depending on signal strength. The launch Google says is not intended to disrupt phone carriers. Which maybe true it is only being rolled out on the Nexus 6 device for now. Yet if this launch is successful it will be easy to see how this can set Google up to enter the carrier market. Priced at $20 a month with a charge of $10 per gb used this would be one of the best priced carrier services especially when you consider the refunds that a consumer would get for unused Data.
As google is already a major player in the phone industry with Android, is this the next major step?
The billion dollar start up club.
I found this interesting graphic on the Wall Street Journal that got me thinking about start up funding today.
The start up boom is still in full swing and it seems like every time we turn around we are introduced to another billion dollar plus start up. Which begs the questions, are we on our way to the next bubble? Is Uber (valued at $41.2 billion) really worth more then Sony? Is Snapchat, a company that is still not sure how it's going to make money really worth $15 billion? Are the venture capitalists brilliant or insane?
I don't believe anyone is sure of the answers to these questions and with so much money on the line it is a safe bet that an army of people are out there somewhere doing the due diligence before handing out capital. I understand that money isn't just  being slung at everyone with a latte and an idea. Indeed start ups are on average getting older and more mature before they head out for a cycle of funding.Yet despite that the spiraling increases in valuation are worrying, they must reach a ceiling at some point. As venture capitalist are still bullish on start ups though its hard to tell if we are in sight of the ceiling yet or still far away.
Here is the article. Are we in the bubble?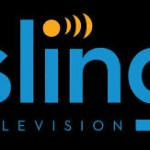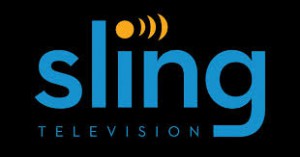 As a company trying to take on the big boy incumbents it is paramount to avoid the types of mistakes that will greatly effect your adoption rate. Sling was making some major headway in the market and enjoying a good buzz around its product. All until the march madness mishap that is talked about here. Is this ultimately going to end up fatal for sling? The biggest draw of the product was the fact that you wouldn't have to miss the big events playing on your TV again, well if that is no longer a guarantee what will become of Sling?
Here is the article let me know what you think.
http://www.theverge.com/2015/4/5/8348885/sling-tv-ncaa-finals-problems-watching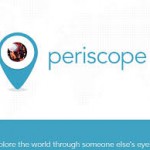 So after Meerkat Twitter released its own live streaming capabilities. The question now is, is this a fad or the next thing is social media. One of the most interesting things about this article is the move by Twitter to remove Merrket access to it's social graph. "The move blocked people from bringing their followers and people they were following on Twitter into Meerkat, thereby limiting the app's ability to grow. Nevertheless, Meerkat announced Thursday that it had raised $14 million in venture capital funding."Timothy Stenovec 2015) This is a prime example of the moves that incumbents use to try to combat the new competition entering the market.
Here is the article: "Why You Should Care About Periscope, Twitter's New Live-Streaming App"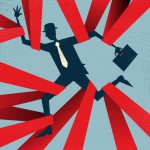 So I found this interesting article by Ron Klain, a high level aid in both the Obama and Clinton administrations. The article tackles start-ups up coming battle with regulators in Washington. As we discussed disruptive innovations in class one of the topics we touched on was the affect of laws on businesses. The upcoming debates in Washington have large ramifications in multiple industries. Some proposals run the risk of completely killing industries that are trying to get of the ground (like drones, and financial technology). Other possible laws in regards to privacy/cyber security and medical devices see new regulations of possibly exploding a new start-up craze.
http://techcrunch.com/2015/03/22/the-regulatory-fault-line-for-startups-moves-to-washington/
Here is the link to the article. What do you see happening in these fields? Are drones our future or are they too risky? Or after all the recent hacking headlines will the government crackdown and open a large cyber security market?
Problem: An overwhelming amount of trash/litter in different regions of Philadelphia.
Solution: We will work on building a platform that synchronizes volunteering efforts and provide individuals and organizations with an opportunity to make an impact on their city, through finding out what areas need the most help (we will focus on unlittering). We will crowdsource data by having individuals use their smartphones to geotag areas they think need the most work. Organizations/ individuals looking to do community service can go on our website or app and check a heat map that shows where help is most needed. We will build into the idea a social focus on the homeless population and how we can work with shelters to integrate them back into society through community service.
Subscribe to class via Email