Home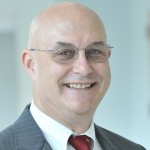 Welcome to MIS 4596 Section 3! We will use this site on a regular basis for all class activities including announcements and discussion. To get started all students should do the following before the first class:
Please 'subscribe' to this site (see below) so you will automatically receive updates.
If you have registered for this class (as of 1/5/15), then you will be listed on the right hand side. Add an avatar (login, click on My Account, Profile) and an e-portfolio if it is missing.
Join the MIS 4596 group. I will use this group to send out course updates.
Please feel free to reply to this post and include ideas or expectations about the course.
For all comments on this site, students should login first (see the convenient link on the right), do not use the option to enter your name and email.
Subscribe to class via Email