Hartman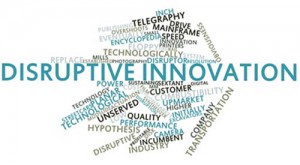 As we all know, there are many benefits associated with disruptive innovation. The 5 benefits of disruptive innovation that I ran across in an article are:
It helps businesses expand its market through innovation with new and existing products/services.
It exposes businesses to the importance of urgency.
It helps companies discover its present and future leaders.
It helps companies discover future opportunities.
The company culture can turn into a learning community that embraces change.
What are some other benefits of disruptive innovation? What are the disadvantages of disruptive innovation? What types of companies benefit most from disruptive innovation?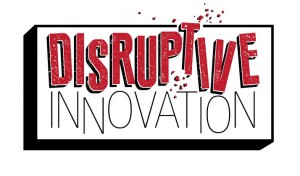 This week we've talked about how companies that are small in size are able to compete with bigger companies due to disruptive innovation. A compelling way to make sure that your company stays on top of disruptive innovation is to follow a very interesting 5 step process that I've came across in an article I read.
Identify your company's key markets. It is a good idea to access whether the market that your company competes in is going to be positively impacted or negatively impacted by the disruptive innovation so that you can properly manage the situation at hand before it's too late.
Identify priority markets. This will help you redefine your market segments and adjust segmentation criteria to suit your company's needs.
Analyze industry structure. Utilize Porter's 5 forces to gain a good understanding of any options and opportunities that are out there.
Identify what makes each player powerful. The best way to learn how to be the best is to learn from the best.
Hypothesize on ways to disrupt the status quo. Collect ideas on what can be the next big thing and launch an innovation project for the ideas that seem the most feasible.
What are your thoughts regarding this approach? Do you think that companies that are the most successful regarding disruptive innovation follow this approach? Are there any steps missing or incomplete?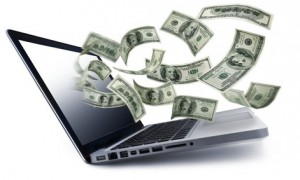 This week we've come to the conclusion that company size is one of the major factors of determining how much money the company spends on IT. While I was doing research on how company size correlates to IT spending, I've came across interesting findings. Here is a list of key findings that I was intrigued by:
Large companies often times spend less money on IT than small and midsized companies. The average spending of small companies is 6.9% of revenue on IT, midsize companies spend 4.1%, and large companies spend 3.2%.
Midsized companies spend $13,100 per employee on IT, while large companies spend $11,580 per employee.
The majority of the top performers of all company sizes utilize a more conservative approach to IT by avoiding projects that are large and by demanding quick investment payback.
What are your thoughts on these finding? Why do you think smaller companies spend more on IT than bigger companies? Do you believe these findings are accurate and why?
http://searchcio.techtarget.com/magazineContent/How-Company-Size-Relates-to-IT-Spending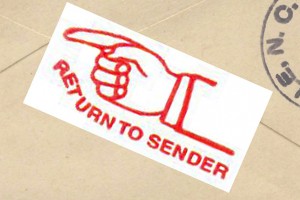 This week we've had discussions centered on funding, costing, pricing and chargeback. The one that particular drew my attention the most is chargeback. In the article that I stumbled upon, it explains that chargeback "is a strategy deployed where departments get an internal bill (or "cross charge") for the costs that are directly associated to the IT Service usage" and some of the common benefits of chargeback. The three common benefits of chargeback that are mentioned in the article are:
Business departments are held responsible for the usage they incur
Serves as a visual reference as to the reasons why certain services cost a particular price
Helps IT properly respond to customer demand by knowing if there needs to be an additional charge for services needed
What are some of the other benefit of utilizing a chargeback strategy? What type of business model does a chargeback strategy most suite and why?
This week we've had interesting discussions on gauging the value of IT. While I was researching ways to measure the value IT brings to the table, I stumbled upon this article. According to InformationWeek.com, there are 5 ways to measure the value of IT.
Create metrics where IT influences mission outcomes. Work with key stakeholders whose processes are impacted from the IT investment.
Develop metrics that measure IT project outcomes on multiple dimensions. Link the metrics with the organization's strategic objectives.
Collect good baseline data on measures. Make sure the data that is collected is valid and reliable. The data should include normal operating conditions as well as operations under stress.
Use dashboard communications. By communicating metrics to stakeholders through the use of dashboards, it lessens the likelihood that the reports will be overlooked. Traditional email reports are often times ignored.
Share your experiences building metrics and evaluation programs with other CIOs. It gives you the chance to learn what works well and what doesn't.
Do you agree or disagree with the 5 ways to measure IT? What are some other ways IT can be measured?
A good organizational structure allows an organization to thrive in many ways. Having a good organizational structure, allows the company to identify additional talent needed to take on any additional projects and to meet project deadlines. Since a good organizational structure ensures that the right people are in the right places, it allows for the company to be more efficient and put its best foot forward. Roles and job descriptions are clearly defined, which eliminates confusion as well as redundancy. This helps for goals to be achieved and helps with job coordination. Having a chain of command in place, allows for information to be passed more efficiently. These are some of the many benefits of having a good organization structure.
What other advantages do organizations reap from having a good organizational structure? Are there any disadvantages?
http://smallbusiness.chron.com/importance-good-organizational-structure-3792.html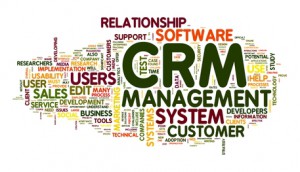 According to CIO.com, the three ways CRM improves business processes are:
The CRM System As a Smart File Cabinet – CRM systems make sure everyone in the organization is aware of the customer's relationship history. The customer's information is collected and organized.
The CRM System for Collaboration and Coordination – CRM enables collaboration and coordination among various departments, which leads to better account management.
The CRM System as Task Master and Process Drive – CRM adds tighter linkage with other systems and business processes, which increases the business's efficiency.
What are the advantages of knowing the customer's relationship history? What are the disadvantages?
http://www.cio.com/article/2381249/customer-relationship-management/3-ways-crm-improves-your-business-processes.html
Problem: An overwhelming amount of trash/litter in different regions of Philadelphia.
Solution: We will work on building a platform that synchronizes volunteering efforts and provide individuals and organizations with an opportunity to make an impact on their city, through finding out what areas need the most help (we will focus on unlittering). We will crowdsource data by having individuals use their smartphones to geotag areas they think need the most work. Organizations/ individuals looking to do community service can go on our website or app and check a heat map that shows where help is most needed. We will build into the idea a social focus on the homeless population and how we can work with shelters to integrate them back into society through community service.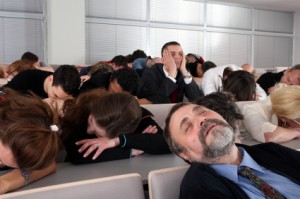 According to Forbes.com, the six ways to avoid "Death By PowerPoint" are:
Mix up your media
Send content ahead of time
Intersperse content with discussion, group exercises, and reflection time
Give handouts
Use eye catching software
Use props
These six steps are crucial for delivering a successful PowerPoint presentation because it addresses all styles of learning and promotes audience engagement. Most people retain information better when they are actively engaged rather than just listening to someone relay information. The two items that never cross my mind when it comes to delivering PowerPoint presentations are send content ahead of time and giving handouts. From the article, I learned that it is important to send content ahead of time because it allows people to come prepared to discuss your content and ask questions rather than listen to your presentation. I also learned that handouts are important because people love knowing they don't have to take full notes and can simple listen. Do you think sending content ahead of time makes your PowerPoint presentation pointless or enhances it? Do handouts lead to information overload?
http://www.forbes.com/sites/work-in-progress/2014/11/14/six-ways-to-avoid-death-by-powerpoint/
Subscribe to class via Email