disruption
Google has just launched Google Fi a wireless service that switches between a carrier network and WiFi depending on signal strength. The launch Google says is not intended to disrupt phone carriers. Which maybe true it is only being rolled out on the Nexus 6 device for now. Yet if this launch is successful it will be easy to see how this can set Google up to enter the carrier market. Priced at $20 a month with a charge of $10 per gb used this would be one of the best priced carrier services especially when you consider the refunds that a consumer would get for unused Data.
As google is already a major player in the phone industry with Android, is this the next major step?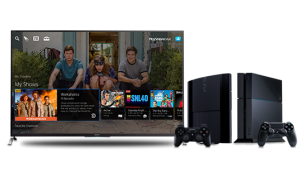 PlayStation Vue Review: A Real Rival to Cable TV…For a Price – WSJ
Sony presents PlayStation Vue that allow the uses to stream live TV and DVR in the cloud.  It is hard to really determine where Sony was going with this new idea seeing how it can touch so many companies and markets.
What market do you see this disruption falling under? Why?
With the price being so high I do not see how it would be able to push TiVo out of the picture, but it is the first real internet service to threaten cable TV. Vue allows you to also DVR to the cloud which means no more worrying about running out of storage. Pretty awesome innovation, and will be interested to see how PlayStation hones in on the application, price, and easy of use.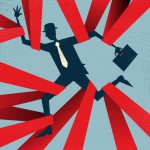 So I found this interesting article by Ron Klain, a high level aid in both the Obama and Clinton administrations. The article tackles start-ups up coming battle with regulators in Washington. As we discussed disruptive innovations in class one of the topics we touched on was the affect of laws on businesses. The upcoming debates in Washington have large ramifications in multiple industries. Some proposals run the risk of completely killing industries that are trying to get of the ground (like drones, and financial technology). Other possible laws in regards to privacy/cyber security and medical devices see new regulations of possibly exploding a new start-up craze.
http://techcrunch.com/2015/03/22/the-regulatory-fault-line-for-startups-moves-to-washington/
Here is the link to the article. What do you see happening in these fields? Are drones our future or are they too risky? Or after all the recent hacking headlines will the government crackdown and open a large cyber security market?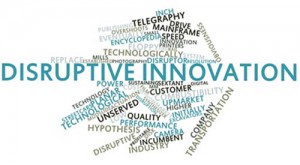 As we all know, there are many benefits associated with disruptive innovation. The 5 benefits of disruptive innovation that I ran across in an article are:
It helps businesses expand its market through innovation with new and existing products/services.
It exposes businesses to the importance of urgency.
It helps companies discover its present and future leaders.
It helps companies discover future opportunities.
The company culture can turn into a learning community that embraces change.
What are some other benefits of disruptive innovation? What are the disadvantages of disruptive innovation? What types of companies benefit most from disruptive innovation?
Khattab Al-Ali outlines what businesses should do in the face of disruptive innovation and how they can use them to grow. He recommends not trying to use an innovation that your business model cannot support as well as not following competitors into new business segments if they have expertise you don't have. He says that listening to customers for what innovations to invest in is a good idea but not to give the customers everything they want on a whim, it does not always make good business sense. He also says when evaluating disruptive innovation you need to not only focus on the standard metrics. Some innovations have consequences that people would not originally think. Finally he says that when addressing the disruptive innovation you should separate it from your main business as to not add risk to your current business.
What do you think businesses should do when evaluating new innovations? How do you think the organization should structure these endeavors?
Subscribe to class via Email