technology
Google has just launched Google Fi a wireless service that switches between a carrier network and WiFi depending on signal strength. The launch Google says is not intended to disrupt phone carriers. Which maybe true it is only being rolled out on the Nexus 6 device for now. Yet if this launch is successful it will be easy to see how this can set Google up to enter the carrier market. Priced at $20 a month with a charge of $10 per gb used this would be one of the best priced carrier services especially when you consider the refunds that a consumer would get for unused Data.
As google is already a major player in the phone industry with Android, is this the next major step?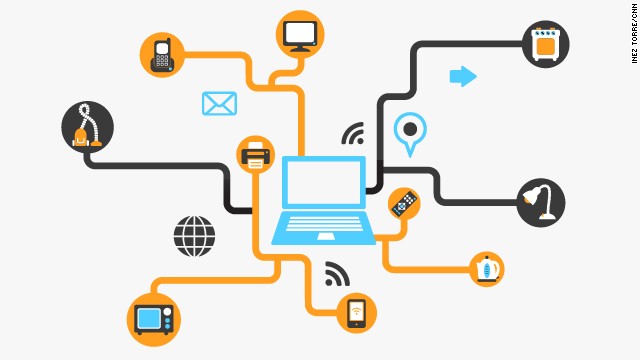 In this UX Magazine article, author Avi Itzkovitch disucusses how the Internet of Things can be used to create disruptive innovations. The main point of this article talks about how connecting a device or sensors to a network is just not enough to create a new disruptive technology, but how we use the connection to our advantage to disrupt current technologies. One example he uses is under his titled section "A Lock on Added Value". There are already technologies that allow a user to unlock one's front door via smartphone. However, he talks about a company called August Smart Lock who added an extra functionality to their smart lock that allows the user to share a virtual key to household members or other houseguests who are visiting your home. This gives the smart lock an added value by providing a virtual network around monitoring and providing access to your house. Now this idea certainly seems to have its flaws, but it is a creative idea that could disrupt the old technology that has secured our houses for hunsdreds of years. He also states a few other examples in the article of how utilizing connected devices can disrupt current product markets. Can you think of any examples of how using already exisitng technologies that have the ability to connect to a network can disrupt current markets?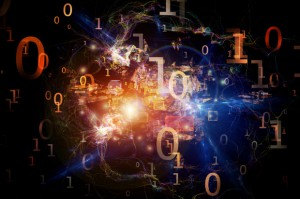 This article talks about how there is a growing global community of digital citizens that are demanding more from businesses, and that meeting these demands can be make-or-break for the business. Jeremy Burton, president, Products and Marketing, at EMC, gives five make-or-break attributes that companies must gain through digital transformation:
The capability to predictively spot new opportunities in markets
The capability to demonstrate transparency and trust
The capability to innovate in agile ways
The capability to deliver unique and personalized experiences
The capability to operate in real time
For each of the attributes mentioned above, less than 15% of business leaders believe their company is doing well in that area. By 2020, 30 billion devices will have created 44 trillion gigabytes. There is serious value to be gained from this data that will help companies gain the five attributes, but "49% of business leaders admitted they do not know how to turn all of their data into actionable information." Do you think companies are truly performing that poorly in these areas or are the business leaders not confident in their company's performance? In what ways could a company improve in any one of the five areas? How can they begin to turn their data into actionable information?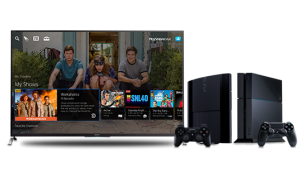 PlayStation Vue Review: A Real Rival to Cable TV…For a Price – WSJ
Sony presents PlayStation Vue that allow the uses to stream live TV and DVR in the cloud.  It is hard to really determine where Sony was going with this new idea seeing how it can touch so many companies and markets.
What market do you see this disruption falling under? Why?
With the price being so high I do not see how it would be able to push TiVo out of the picture, but it is the first real internet service to threaten cable TV. Vue allows you to also DVR to the cloud which means no more worrying about running out of storage. Pretty awesome innovation, and will be interested to see how PlayStation hones in on the application, price, and easy of use.
For my disruptive innovation project, I looked at "The Internet of Things," one of the top disruptive innovations recently, and an idea that I was not familiar with. This concept is that of things all around us, from watches to refrigerators, being embedded with sensors that allow these devices to communicate and share data. In doing some further research, I found this article about how The Internet of Things can help companies slash their energy costs- a concept that I had no considered.
While I think many people focus on The Internet of Things as a way to make people more connected and make our lives easier, I don't think there's enough focus on the good that IOT can do. The article talks about how companies can use smart grids, which will run on the IOT, which allow energy distribution to be evaluated in real-time, rather than based on historical data. This will allow companies to more effectively manage their energy usage, thus saving them money and helping the environment through reduced energy usage/waste.
What other potential do you see for IOT savings money and doing good? Do you think there are applications for a smart grid in a smaller sense, rather than just for businesses?
Subscribe to class via Email