Innovation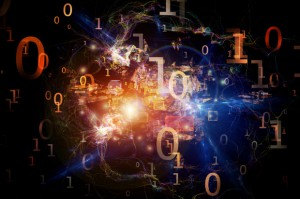 This article talks about how there is a growing global community of digital citizens that are demanding more from businesses, and that meeting these demands can be make-or-break for the business. Jeremy Burton, president, Products and Marketing, at EMC, gives five make-or-break attributes that companies must gain through digital transformation:
The capability to predictively spot new opportunities in markets
The capability to demonstrate transparency and trust
The capability to innovate in agile ways
The capability to deliver unique and personalized experiences
The capability to operate in real time
For each of the attributes mentioned above, less than 15% of business leaders believe their company is doing well in that area. By 2020, 30 billion devices will have created 44 trillion gigabytes. There is serious value to be gained from this data that will help companies gain the five attributes, but "49% of business leaders admitted they do not know how to turn all of their data into actionable information." Do you think companies are truly performing that poorly in these areas or are the business leaders not confident in their company's performance? In what ways could a company improve in any one of the five areas? How can they begin to turn their data into actionable information?
5 Technology Products That Won't Let You Break the Law
Since we talked about the safety measures of 3-D printers in class during our disruptive innovation class, I thought this article was informative of how safety measures are being taken into account.
The article states that algorithms are used to prevent people from creating gun parts as well as print counterfeit money. Even Photoshop forbids you from scanning and printing money.
Do you think these technologies are actually smart enough to prevent people from breaking the law? What would be some ways people could get around these preventions?
https://www.yahoo.com/tech/5-technology-products-that-wont-let-you-break-the-116183169724.html

Atish Banerjea, CIO at NBCUniversal, talks about his experience in improving IT's image and performance at NBCUniversal.  Banerjea states that IT just played a back office role at NBCUniversal.  His goal was to move IT from the back office into business unit leadership.  The first hurdle was the lack of investment for IT.  Banerjea was able to gain support from Comcast, who recently acquired NBCU.  Comcast gave capital to allow IT to invest in infrastructure and IT talent.  He decided to make improvements where employees would notice changes.  This included increasing email capacity, upgrading mobile and desktop devices, and improving the help desk.  The most important move that Banerjea did was embedding CIO's into the business units.  This has allowed IT to create support for business units, and offer value from a business perspective.
Do you think embedding CIOs into business units is a good model or do you think they should be a separate entity?
What else do you think Banerja could do to improve IT at NBCUniversal?
http://abcnews.go.com/Technology/tesla-technology-produce-cars/story?id=30025690
Tesla Motors announced on Monday that they are introducing a new product, but to much dismay it is not a new car. Tesla was creating something new, keeping all consumers in the dark.
"We need the ability to store energy when it's bountiful and use it when it isn't bountiful," Brauer said. "If somebody can come up with a system to time shift energy storage, that would have a lot of potential and go far beyond the automotive industry."
Rumors are divulging from this comment from a senior analyst at Kelley Blue Book, that it may be some type of home battery.
What types of innovative creations could Tesla have up it's sleeve?

http://gizmodo.com/youtubes-ready-to-blow-your-mind-with-360-degree-videos-1690989402
Youtube has released the option to post 360 degree videos. On the browser you click and drag and can look around the person filming and on the phone you move you're phone to see the whole area. There are some issues right now but they claim it will be fixed soon. For example you have to use a python script to make it actually work in your browser. I think this is a great sustaining innovation though, because they have been doing flat videos for over 10 years. There are not a lot of consumer cameras that can shoot in 360 degrees thought.
What do you think of this? Do you think people will use it with the python necessary? What about without it?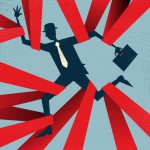 So I found this interesting article by Ron Klain, a high level aid in both the Obama and Clinton administrations. The article tackles start-ups up coming battle with regulators in Washington. As we discussed disruptive innovations in class one of the topics we touched on was the affect of laws on businesses. The upcoming debates in Washington have large ramifications in multiple industries. Some proposals run the risk of completely killing industries that are trying to get of the ground (like drones, and financial technology). Other possible laws in regards to privacy/cyber security and medical devices see new regulations of possibly exploding a new start-up craze.
http://techcrunch.com/2015/03/22/the-regulatory-fault-line-for-startups-moves-to-washington/
Here is the link to the article. What do you see happening in these fields? Are drones our future or are they too risky? Or after all the recent hacking headlines will the government crackdown and open a large cyber security market?
In this article by Vikram Jandhyala and Will Ludlam of the Seattle Times,  the role of collaboration in disruptive innovation is investigated. The authors argue that without collaboration, people become frightened by how quickly things are changing–largely due to the fact that they are not included in the development of new innovations. Jandhyala and Ludlam argue that, using Washington State as an example, universities, businesses, media outlets, government agencies, etc. should work together to draw talent into the region and promote collaborative innovation. The authors argue that through collaboration, "disruption" will become "evolution," in which all interested parties have a say in how to move forward and will be less caught up in the fast pace of change.
Do you think that by "forcing" disruptive innovation the value will be diminished? For example, instead of allowing disruptive innovation to "come about" naturally and without the use of a think tank or incubator, are the innovations are more meaningful? What challenges do you see in drawing talent to a particular region, business or university?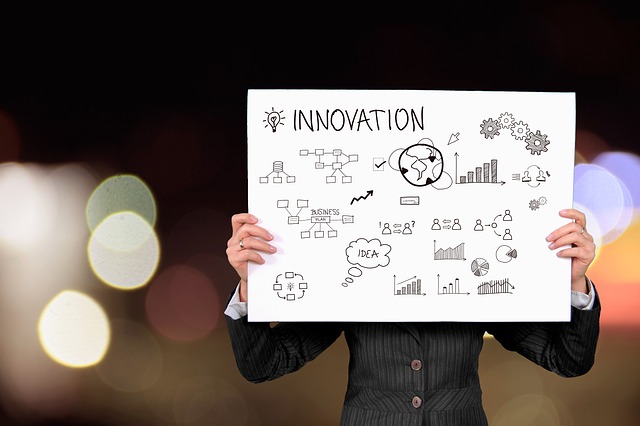 Last week in class, we discussed disruptive innovation at length, and we concluded that a key to surviving disruption is to quickly identify and respond to it. Companies that fail at either of these tasks may lose considerable market share, cash, talent, and value in the eyes of investor.
Because of our discussion, I became interested in identifying how a company can continually improve its business models to stay relevant in dynamic markets. My interest resulted in an internet search, and that search led me to an article on Bain & Company's website entitled Repeatability: How companies create enduring businesses in a world of constant change.  The article identifies a number of key principles that successful and enduring companies have in common—principles which result in what the authors call a "repeatable model" than embraces all aspects of change.
The principle that I found most interesting to examine was principle three of three: systems for closed-loop learning. These learning systems are driven by employee and customer input and are (I assert) representative of a Kaizen approach to process improvement.  For a business model to be "repeatable," it must not only encourage regular and proactive small-scale innovations, but also "develop early-warning devices that allow them to anticipate fundamental change in the marketplace." I think that this latter point helps mitigate the need for forced, reactive changes to a company's business model.
With the principle of closed-loop learning systems in mind, how might a start-up's method of anticipating fundamental changes differ from a large corporation's? What are the benefits of having a dedicated "office of restructuring" versus a distributed approach to innovation and threat identification? Why is employee empowerment important to a company's culture of innovation?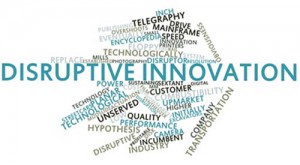 As we all know, there are many benefits associated with disruptive innovation. The 5 benefits of disruptive innovation that I ran across in an article are:
It helps businesses expand its market through innovation with new and existing products/services.
It exposes businesses to the importance of urgency.
It helps companies discover its present and future leaders.
It helps companies discover future opportunities.
The company culture can turn into a learning community that embraces change.
What are some other benefits of disruptive innovation? What are the disadvantages of disruptive innovation? What types of companies benefit most from disruptive innovation?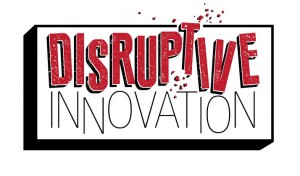 This week we've talked about how companies that are small in size are able to compete with bigger companies due to disruptive innovation. A compelling way to make sure that your company stays on top of disruptive innovation is to follow a very interesting 5 step process that I've came across in an article I read.
Identify your company's key markets. It is a good idea to access whether the market that your company competes in is going to be positively impacted or negatively impacted by the disruptive innovation so that you can properly manage the situation at hand before it's too late.
Identify priority markets. This will help you redefine your market segments and adjust segmentation criteria to suit your company's needs.
Analyze industry structure. Utilize Porter's 5 forces to gain a good understanding of any options and opportunities that are out there.
Identify what makes each player powerful. The best way to learn how to be the best is to learn from the best.
Hypothesize on ways to disrupt the status quo. Collect ideas on what can be the next big thing and launch an innovation project for the ideas that seem the most feasible.
What are your thoughts regarding this approach? Do you think that companies that are the most successful regarding disruptive innovation follow this approach? Are there any steps missing or incomplete?
Subscribe to class via Email