information security
Since fully autonomous weapons don't yet exist, why isn't a ban premature?
Although fully autonomous weapons are not in the market at this time, national- security experts are saying countries will be looking at this as the next step in warfare technology. These experts believe that any fully autonomous weapons should be banned before any developing begins. Concerns around these weapons are rising because of  the intense threats it brings to society.
Isn't it difficult to define a "fully autonomous" weapon?
The article explains it as a weapon who could kill a target without any human input. They also explain the difficulties of not having an explanation.  If anyone were to ban a weapon that is "fully autonomous" a definition would first need to be explained, along with a broad range of violations because people may look to get around the exact definition of the weapon.
In addition to the errors that could lead an autonomous weapon to kill civilians, what are some of the novel legal problems they could cause?
Who would even be responsible for an error? The chain of commands could lead all the way back to the manufacturer. Which under the current law no one would be at fault.
Are these weapons something that could be implemented? What types of effects could it have on society as a whole?
http://www.technologyreview.com/news/536881/3-questions-on-killer-robots/
NCR, the leader in ATM technology, introduced new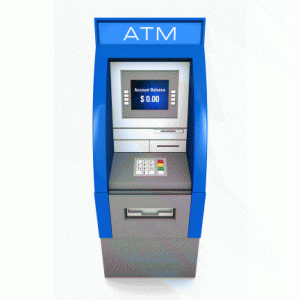 software that will allow ATMs to use the cloud in order to improve security and lower costs.  About 75% of ATMs run Windows XP, which Microsoft suspended support for in April 2014.  The new cloud software will allow machines to be updated remotely instead of the manual uploads required with Windows XP.  NCR claims that this will allow banks to service machines twice as fast as before.
Do you think that NCR was late to implement this technology since Windows XP was no longer supported?
What other disruptive technologies do you think could be implemented into ATMs?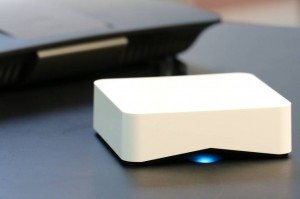 Does Your Whole Home Need Antivirus Now_ – WSJ
I was happy to see this article, because my parents just recently put a security system in their home that they can access via mobile devices to unlock doors, etc. I told them I was pretty sure that makes them more vulnerable, but I was not positive. After discussing my concern with one of my IT security managers at work I found out they are without a doubt more vulnerable. When accessing your home security system via mobile device you are using wireless connection and wireless transmissions are not always encrypted. Information such as e-mails sent by a mobile device is usually not encrypted while in transit. In addition, many applications do not encrypt the data they transmit and receive over the network, making it easy for the data to be intercepted. For example, if an application is transmitting data over an unencrypted WiFi network using http (rather than secure http), the data can be easily intercepted. When a wireless transmission is not encrypted, data can be easily intercepted. Data such as a mobile security application that unlocks your home doors, and turn off your security system.
Even though this device isn't functioning 100% correct as yet it still is an innovative idea, which will create a new market.
What is everyones thought on this home security issue?
Does anyone have a security system they can access via mobile device?
5 Technology Products That Won't Let You Break the Law
Since we talked about the safety measures of 3-D printers in class during our disruptive innovation class, I thought this article was informative of how safety measures are being taken into account.
The article states that algorithms are used to prevent people from creating gun parts as well as print counterfeit money. Even Photoshop forbids you from scanning and printing money.
Do you think these technologies are actually smart enough to prevent people from breaking the law? What would be some ways people could get around these preventions?
https://www.yahoo.com/tech/5-technology-products-that-wont-let-you-break-the-116183169724.html
Hospitals have never promoted a technology forward environment. Is it time for a change? I say yes. With the rise of consumer knowledge through social media, consumers can easily search around for the best price and products. This is no different when it comes to dealing with a hospital. Old IT systems in hospitals today are outdated and lack innovation. We've heard some ideas of disruptive innovations when it comes to hospitals in class, but what could a hospital gain from changing its systems to be more productive? What type of changes do you feel would be too drastic that the healthcare industry may not need?
http://www.forbes.com/sites/athenahealth/2015/04/13/why-its-time-to-rethink-your-hospitals-technology/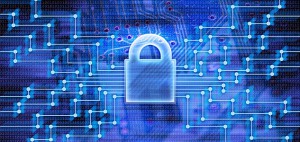 IT security experts are struggling to compete with cloud computing.  Because of the low cost and expertise received from vendors like Google and Amazon, security professionals are failing in determining configuration management processes.  Configuration management means recording and updating data for software and hardware to know which applications are used on computers.  This is difficult because it requires understanding what employees do in an organization, and why certain technologies are used to operate in the business.  Since this is a difficult process and not all IT departments are aligned with the business, enterprises are turning to cloud providers who have a better understand for a lower price. Security professionals need to create a business case to gain support on using in-house employees instead of a vendor to combat this threat.  The article recommends talking about how much money can be saved from removing software that is not part the configuration plan.  If this trend continues, IT and enterprise computing could turn into a commodity and simply outsourced, which means less control and less peace of mind for the business.
How else do you think security professionals can compete against these vendors? Do you think that IT has a threat to be turned into a commodity?
http://techcrunch.com/2015/03/17/your-windows-10-password-will-be-your-face/#9tKYA4:KAm2
With Windows 10 right around the corner, Microsoft just Windows Hello. If your computer has the right hardware (being Intel's RealSense camera), your login password can be your face. It will also be used to unlock a number of online services and applications that are linked to your account. It's not clear as to how accurate or secure this will be (i.e. What if I just print a picture of a person's face? Would that allow me to sign in?). If done right, though, then this will probably be a popular and secure feature.
While this in particular may not be disrupting any markets (it's just a password), it gives a glimpse into how this sort of technology will change the way we access hardware and software, and has great implications for the security industry. For example, imagine if this technology were used in order to gain access to your home. There would be a camera at your door, and the door would unlock only if it recognized your face as being a resident of the house. By bring Microsoft Hello to computers, it will help spread awareness of autonomous technology and the benefits of it.
What do you guys think about this? Is this a good or bad idea? Can you think of any other autonomous technologies could be effectively implemented on personal computers? I personally think this can be a good thing if Microsoft is able to make the software really smart at detecting actual faces from fake ones. However, I don't think it makes sense to make your face the password. It would make more sense to have your face be the username, or at least a security measure to gaining access to your username.
5 disaster-planning steps article
Today we talked about how many companies that had data centers in the World Trade Center survived 9/11. With so much talk about continuity plans in MIS 2501, it shocked me to see that zero companies were still in business a short 5 years later. When touring the data center here at Temple, just being in the atmosphere of the servers made me feel how important they are to the structure of Temple.  How could a CEO in a multi-million dollar company not be worried about data being destroyed if the business revolves around it?  It makes me wonder how a company could be so careless to not plan for the future so tediously.
This article by InsuranceNewsNet.com asks  it's readers, "Could your business bounce back if a disaster occurred?" They explain the 5 steps every small business should go through when planning for a disaster.
1. Consider all possible risks
2. Commercial property and casualty insurance
3. Survey your systems
4. Take your first steps now
5. Create a business continuity plan
These are all steps we have heard before, which steps do you feel are the most important?
If you could add or delete steps off this list what would they be and why?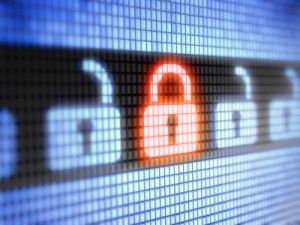 I have seen a couple posts relating to cyber security so I thought this article was worth sharing. An article by U.S. news stated that this past week, President Obama signed an executive order that promotes the sharing of cyber security information between businesses in the private sector. This executive order hopes that information sharing between companies leads to analysis which could improve the abilities of companies to detect and protect against cyber threats. This would hopefully lead to improved protection of people's personal information. There is also proposed legislation by Obama that would encourage companies to share data with the government to improve cyber security.
Although the idea of this is to improve cyber security, do you think customers of the companies involved in information sharing would have a problem/be worried about other companies having access to some of their information? What about sharing between companies and government? What do you recommend companies do to ease customer's worries?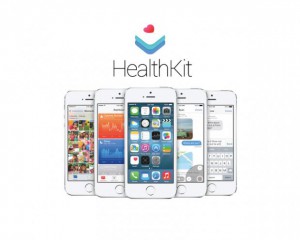 I was doing some research on healthcare management and found this article on Apple's HealthKit application. This application allows patients to input personal data, such as weight, blood glucose, heart rate and blood pressure. This information is transmitted through the cloud to healthcare providers. This can then be utilized to catch early indicators of disease and allow healthcare providers to treat an issue before it becomes more serious. This will ultimately lead to improved survival rates. Other areas of the medical industry utilizing this type of technology include assisted living, home monitoring, and clinical trials. One of the problems with this type of technology is data security. Because it uses cloud storage to improve its connectivity and data sharing, there is a serious threat to theft and data manipulation.
Personally I find this interesting because of the benefits this could provide. Over time, this data can be used to establish trends which would allow health professionals to determine what activities/actions lead to certain health outcomes. I also think it could allow for better health insurance pricing. For example, if you had two people on diabetes management plans, health insurance providers could see which customers are following their health plan and which ones aren't. The idea here being that people who are compliant with their health plans will use fewer medical services, leading to a reduction in spending on medical services. Health insurance providers could then adjust payments based on health plan compliance.
Outside of benefits mentioned in the article, what benefits do you see from using Apple's HealthKit? Is there any technology that could be used in conjunction with this? Do you have any suggestions for solving this data security problem? Do you see any other threats to healthcare data security as a result of cloud storage?
Subscribe to class via Email