Apple HealthKit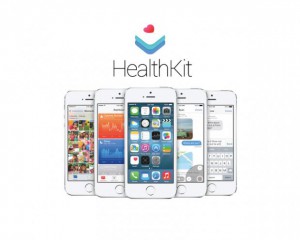 I was doing some research on healthcare management and found this article on Apple's HealthKit application. This application allows patients to input personal data, such as weight, blood glucose, heart rate and blood pressure. This information is transmitted through the cloud to healthcare providers. This can then be utilized to catch early indicators of disease and allow healthcare providers to treat an issue before it becomes more serious. This will ultimately lead to improved survival rates. Other areas of the medical industry utilizing this type of technology include assisted living, home monitoring, and clinical trials. One of the problems with this type of technology is data security. Because it uses cloud storage to improve its connectivity and data sharing, there is a serious threat to theft and data manipulation.
Personally I find this interesting because of the benefits this could provide. Over time, this data can be used to establish trends which would allow health professionals to determine what activities/actions lead to certain health outcomes. I also think it could allow for better health insurance pricing. For example, if you had two people on diabetes management plans, health insurance providers could see which customers are following their health plan and which ones aren't. The idea here being that people who are compliant with their health plans will use fewer medical services, leading to a reduction in spending on medical services. Health insurance providers could then adjust payments based on health plan compliance.
Outside of benefits mentioned in the article, what benefits do you see from using Apple's HealthKit? Is there any technology that could be used in conjunction with this? Do you have any suggestions for solving this data security problem? Do you see any other threats to healthcare data security as a result of cloud storage?
Subscribe to class via Email